SD-W

AN
?
YES WE CAN
WINDOWS
AZURE
OFFICE
365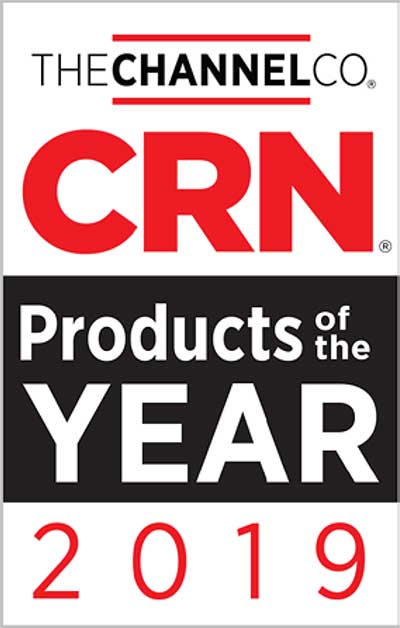 Cisco SD-WAN Awarded CRN 2019
PRODUCT OF THE YEAR
Read More
Jeder Benutzer... jede Anwendung... überall, und die Vorteile der Cloud erschließen. Bieten Sie eine nahtlose Multicloud-Architektur und integrieren Sie gleichzeitig robuste, erstklassige Sicherheit.
Viele Kunden verwenden mittlerweile mehrere Clouds, während Benutzer und Geräte mobiler werden und sich außerhalb der Unternehmensumgebung bewegen. Viele verfügen über Office 365 oder andere SaaS-Plattformen und können von einer deutlich verbesserten Benutzerfreundlichkeit profitieren.

BESTE BENUTZERERFAHRUNG

EINHEITLICHER SCHUTZ VOR BEDROHUNGEN

IT UNKOMPLIZIERT
Nur Cisco SD-WAN bietet eine umfassende Palette von SD-WAN- und Sicherheitsdiensten vom Benutzer bis zur Anwendung. Keine andere SD-WAN-Lösung bietet die umfassende Routing- und Bedrohungsintelligenz einer zertifizierten vertrauenswürdigen Infrastruktur.
Die neuen Sicherheitsfunktionen von Cisco kombinieren die Bandbreite und Flexibilität des Cisco Security Portfolios und ermöglichen es Ihren Kunden, ihre Filiale bis in die Cloud über eine einzige Benutzeroberfläche (vManage) zu sichern. Jetzt starten! HERUNTERLADEN
CISCO SD-WAN-SICHERHEIT AUF EINEN BLICK
Cisco SD-WAN-Software ist über Viptela und Meraki erhältlich und wird von Talos gestützt.
Ein einfaches Software-Upgrade auf Geräten, die Ihre Kunden bereits besitzen. Nur Cisco bietet eine umfassendes Angebot an SD-WAN- und Sicherheitsdiensten vom Benutzer bis zur Anwendung.

ENTDECKEN SIE, WAS FÜR PARTNER DRIN IST.
"Es wird erwartet, dass der SD-WAN-Markt explodiert: 2019 wird über die Hälfte des Marktes eine Entscheidung für SD-WAN treffen. Dies entspricht einer Marktchance von 8 Milliarden Dollar, die wir gemeinsam nutzen können."
Partnervorteile beim Verkauf von Cisco SD-WAN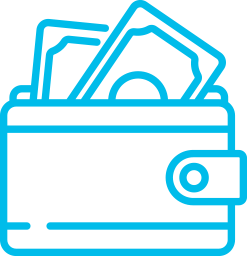 Erhöhte
Profitabilität
Erstellen Sie mit SD-WAN eine wiederkehrende Einnahmequelle. Generieren Sie Software-Verkaufs- und Aktualisierungsmöglichkeiten, einschließlich Services
Anders
sein
Die Kombination von Cisco's Führungsrolle in den Bereichen SD-WAN und Sicherheit und die Bereitstellung einer einzigen Benutzeroberfläche zur Verwaltung dieser Funktionen bietet den Kunden die beste Benutzererfahrung in jeder Cloud, sicher und skalierbar.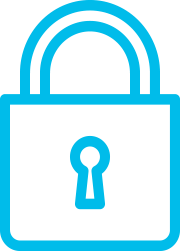 Sicherheit ist
der Schlüssel
Sicherheit hat für Kunden oberste Priorität. Die SD-WAN-Lösung bietet sowohl Routing- als auch Bedrohungsinformationen basierend auf einer zertifizierten, vertrauenswürdigen Infrastruktur.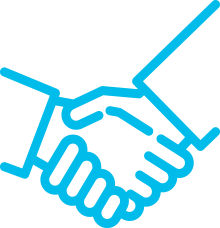 Neue Märkte
erschließen
Mit ISR 4461, einem brandneuen Produkt, das die erweiterten Enterprise- und Edge-Compute-Anwendungen von Kunden unterstützt, können Sie den Enterprise-Markt erschließen, dessen Wert auf rund 2 Milliarden US-Dollar geschätzt wird.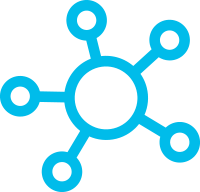 Integrierte
APIs
APIs sind in die Cloud First-Architektur von Viptela integriert und über Cisco DevNet verfügbar. Mit APIs können Partner einfach ihre eigenen Tools und Verwaltungsplattformen integrieren, um verwaltete SD-WAN-Services anzubieten.
WESENTLICHE VORTEILE VON CISCO SD-WAN FÜR UNTERNEHMEN
1
Vorhersehbare Anwendungserfahrung durch mehrere Hybridverbindungen mit Echtzeit-Steuerung auf Basis von SLA-Richtlinien
2
Zero-Trust Netzwerksicherheit und Segmentierung
3
Integrierte Sicherheit, bestehend aus Unternehmensfirewall, IPS, AMP, DNSlayer-Durchsetzung, URL-Filterung und Virenschutz
4
Nahtlose Erweiterung der öffentlichen Cloud auf AWS, Azure und SaaS-Optimierung
5
Zentralisierte Verwaltung, Zero-Touch-Bereitstellung und hoher Automatisierungsgrad
6
Umfangreiche Analysen für Transparenz, Fehlerbehebung und Planung
7
Hoch skalierbar auf über 10.000 Standorte
IIngram Micro – wir helfen Ihnen beim Verkauf!
Wir haben eine Verkaufsstrategie entwickelt, damit Sie ein informiertes und überzeugendes Gespräch mit Kunden führen können. So können Kunden die geschäftlichen Vorteile der Cisco SD-WAN-Lösung verstehen.

ERFAHREN SIE WIE
Kenne Deinen
Kunden
Aktuelle Zweigstelleninfrastruktur
Technische Anforderungen
Künftige Unternehmensziele für die Transformation von Zweigstellen
Sicherheitsanforderungen
Carrier-Arten und Vertragsbedingungen
Unterstützung der IT-Mitarbeiter
Die Bedürfnisse Ihrer Kunden verstehen
"Erkundet" der Kunde SD-WAN oder agieren wir proaktiv
Welche SD-WAN-Konkurrenz ist vorhanden und wie können Sie SD-WAN positionieren, um den Verkauf abzuschließen
Wodurch unterscheidet sich Cisco SD-WAN?
Service-Verkettung
Sichere Segmentierung
Architekturvielfalt bei SDA
Umfassendes Zweigstellen-Management
Integrierte Sicherheit KONTAKTIEREN SIE IHREN INGRAM MICRO KUNDENBETREUER FÜR WEITERE INFORMATIONEN
Wählen Sie die richtige Cisco SD-WAN-Lösung für Ihre Kunden
Um den unterschiedlichen Anforderungen der verschiedenen Branchen gerecht zu werden, bieten Ingram Micro und Cisco zwei führende Lösungen für SD-WAN an.
Cisco SD-WAN
mit Meraki anbieten,

wenn der Kunde:
Über einen bestehenden Meraki-Footprint verfügt (MX, MR, MS, MC, MV, SM).
Als 'Lean IT' Organisation mit minimaler Erfahrung arbeitet
Wert legt auf volles Zweigstellenmanagement für Sicherheit und Netzwerk
Cisco SD-WAN mit
Viptela anbieten,

der Kunde:
ISR 4K oder vEdge hat
Routing und Segmentierung über das WAN braucht
Echtzeit-SaaS-Optimierung und Multi-Cloud-Lösung braucht
Gestützt von Viptela
SD-WAN PREMIUM-FUNKTIONEN (NUR VIPTELA)
Cisco SD-WAN mit Meraki® ist ideal für schlanke IT-Umgebungen, in denen ein vollständiges Stack-Management von WAN, LAN und Sicherheit ebenso wichtig ist wie einfaches Management, Orchestrierung und Automatisierung oder in denen Meraki die vorherrschende Architektur ist. EINE DEMO
ANORDNENE
Erleben Sie Cisco SD-WAN und Meraki hautnah
CISCO SD-WAN UND MERAKI MIT dCLOUD DEMO
Gestützt von Viptela
SD-WAN PREMIUM-FUNKTIONEN (NUR VIPTELA)
Erwägen Sie Cisco SD-WAN mit Viptela® für Unternehmen mit anspruchsvollen Umgebungen, die eine Anpassung und erweitertes Routing benötigen, entweder zur sicheren Isolierung von Unternehmensressourcen durch Segmentierung oder zur Optimierung der Konnektivität zu Multicloud- oder SaaS-Anwendungen. EINE DEMO
ANORDNEN
Erleben Sie Cisco SD-WAN und Meraki hautnah
CISCO SD-WAN UND VIPTELA MIT dCLOUD DEMO
OVERLAY
Umfasst alle Elemente der Erstellung und Verwaltung eines SD-WAN für verschiedene geschäftliche Anforderungen, einschließlich zentraler Verwaltung, Analyse, Anwendungsrichtlinien, Unterstützung für Routing und Schnittstellen und vieles mehr
Einfaches 2-Link-Overlay mit LTE-Backup
Links: Ethernet, LTE
Hub and spoke, full mesh, partial mesh
Cloud management
Einfaches BGP
Plattformen für lokale und Cloud-Bereitstellungen



Overlay with 3+ links and LTE active-active
Links: Ethernet, LTE active plus T1, E1 and DSL
Hub and spoke, full mesh, partial mesh with multiple VPNs
Cloud-Verwaltung oder Vor-Ort-Verwaltung
Volle Routing-Unterstützung: BGP, OSPF, VRRP, IPv6 und Multicast
Plattformen für lokale, Cloud- und virtuelle Bereitstellungen
TCP-Optimierung, WAN-Beschleunigung und WAN-Optimierung
CLOUD
Elemente, mit denen das Unternehmen Konnektivität, Workflows und Leistung für Multicloud-Konnektivität verwalten kann. SD-WAN wird entscheidend, um die Workloads von Unternehmen nahtlos auf Public und Private Clouds und SaaS auszudehnen.
DIA plus Sicherheit
Virtuelle Plattformen für AWS und Azure



DIA plus Sicherheit plus Echtzeit-SaaS-Optimierungen
Virtuelle Plattformen für AWS, Azure und GCP
Zuordnung von VPCs und VNETs zu SD-WAN-Segmenten
SICHERHEIT
Umfassender Sicherheitsrahmen für Bedrohungsschutz und Compliance. Dazu gehören Firewalls, IPS, URL-Filterung und Sicherheit auf DNS-Ebene sowie Netzwerke
Unternehmensfirewall (über 1400 Apps)
IPS, URL-Filterung und Cloud-Sicherheit
Talos™-gestützte Threat Intelligence



Unternehmensfirewall (über 1400 Apps)
IPS, URL-Filterung und Cloud-Sicherheit
Talos™-gestützte Threat Intelligence
Segmentierung für Isolierung von Geschäftspartnern, Geschäftsbereichen und M&A
Cisco ist eine Partnerschaft mit Microsoft eingegangen, um die Office 365-Anwendungserfahrung für Benutzer zu verbessern.
Im Gegensatz zu anderen Anbietern überwacht Cisco SD-WAN in Echtzeit alle verfügbaren Pfade zur Microsoft Office 365 Cloud. Mithilfe von Microsoft Office-URLs kann Cisco auch die nächstgelegene Cloud ermitteln, was zu einer um bis zu 40 Prozent höheren Leistung für die Benutzer führt
Ihre Kunden steigen auf MS Office 365 um.
Stellen Sie sicher, dass sie ihren Traffic mit Ihnen umstellen und optimieren! Aktivieren Sie onRamp und verbessern Sie die Benutzerfreundlichkeit an entfernten Standorten, ohne die Sicherheit zu beeinträchtigen. Gewährleisten Sie eine schnellere Leistung für SaaS-Anwendungen wie Office 365, Salesforce, Box, Google Cloud und andere. HERUNTERLADEN
CISCO WHITEPAPER CLOUD ONRAMP FÜR OFFICE 365
Verstehen
RANSOMWARE
Branchenführende Sicherheitsorganisation, die vor, während und nach Cyberattacken Schutz bietet
ANATOMIE EINES ANGRIFFS Why CISCO
SECURITY
Irgendwann wird das Netzwerk Ihrer Kunden kompromittiert! Unser narrensicherer Leitfaden für die Sicherheit.
VERSTEHEN SICHERHEIT Sicherheit BREACH
READINESS
Umfassende Sicherheitslösungen zum Schutz des Kunden vor Cyber-Bedrohungen und zur schnellen Reaktion auf Vorfälle..
ENTDECKEN CISCO
SICHERHEITSLÖSUNGEN