HyperFlex Anywhere
HyperFlex macht es einfach. HyperFlex 4.0 wird mit vollständig integrierter Hardware, Software und Vernetzung ausgeliefert und ist in wenigen Minuten einsatzbereit. Es bietet ein nahtloses Erlebnis von Core zu Edge...
UND DARÜBER HINAUS
Erweiterte HCI vom Core über Edge bis Multicloud
Einfache Bereitstellung und Skalierung
Ermöglicht neue IoT- und intelligente Dienste in der gesamten Infrastruktur
Stellt die IT in den Mittelpunkt der Innovation
MÖGLICHKEITEN
HyperFlex Anywhere
Die sich kontinuierlich weiterentwickelnden Benutzeranforderungen haben die Weiterentwicklung der Relation zwischen Servern, Speichern und Netzwerkstrukturen vorangetrieben.
ABHEBEN MIT HYPERFLEX 4.0!
Bis 2025 werden 75 % der von Unternehmen generierten Daten außerhalb des traditionellen, zentralisierten Rechenzentrums oder der Cloud erstellt und verarbeitet*
*GARTNER MAGIC QUADRANT REPORT
– 'From Launch To Leader'
MEHR LESEN
HyperFlex Anywhere
STEIGEN SIE AUF IN NEUE HÖHEN!
1.
BEFÄHIGT KUNDEN mit einer vereinfachten Computerplattform, die für Vorgänge im Core-, Hybrid-Cloud- und Edge-Computing entwickelt wurde.
2.
ERFÜLLEN SIE EHRGEIZIGE KOSTENVORGABEN für das Computing in Zweigstellen mit effizientem Management im massiv verteilten Ausmaß.
3.
VEREINFACHT DEN BETRIEB für geschäftskritische Anwendungen, unterstützt neue Cloud-native Anwendungen und ermöglicht IoT sowie Inferenz-Anwendungen über verteiltes Edge-Computing.
4.
Kunden können bei der Bereitstellung von HyperFlex Anywhere die GESAMTBETRIEBSKOSTEN um bis zu 35 % und die BEREITSTELLUNGSZEITEN um bis zu 75 % senken.
BEWÄLTIGUNG DER HERAUSFORDERUNGEN VON HCI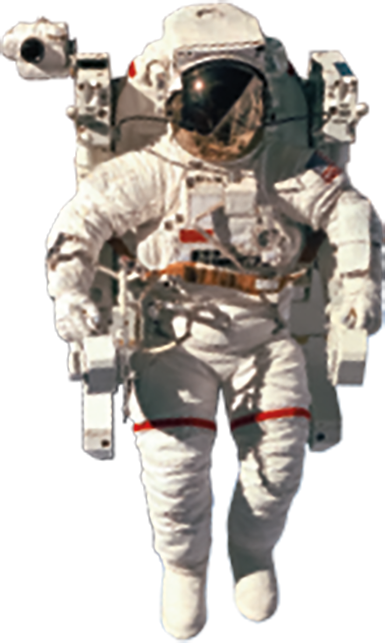 Die heutigen HCI-Lösungen weisen kritische Mängel auf. Die Bereitstellung, die üblicherweise in zentralen Rechenzentren zur Vereinfachung des Betriebs erfolgt, erfordert einzigartige Betriebs- und Datenverwaltungsfunktionen.
NEUE SILOS UND KOMPLEXITÄTEN
Cisco HyperFlex mit Intersight ist das einzige cloud-verwaltete HCI-System der Branche, das speziell für verteilte Edge-Umgebungen entwickelt wurde.
VERBESSERTE LEISTUNG
Mit Cisco Intersight können Kunden die Bereitstellung und den laufenden Betrieb von HyperFlex-Systemen automatisieren.
REDUZIERT DEN ANWENDUNGSSUPPORT
Implementieren Sie konsistente Richtlinien und Sicherheit von einer zentralen Management-Stelle aus, ohne dass Sie dafür speziell geschultes Personal benötigen.
DYNAMISCHE SKALIERUNG
Ermöglicht intelligentes Monitoring und vernetzte Unterstützung verteilter HCI-Implementierungen in jeder Größenordnung.
VOLLSTÄNDIGES DATENLEBENSZYKLUS-MANAGEMENT
Ingram Micro stellt den Zugriff auf die neuesten Updates und Weiterentwicklungen sicher, damit Kunden wichtige technologische Herausforderungen und Innovationen bewältigen und ihre Netzwerkinvestitionen optimal nutzen können.
HYPERFLEX ANYWHERE IST

IHR

UNTERNEHMEN
HyperFlex Edge
HyperFlex Anywhere ist bereit, KMU-Kunden einen einheitlichen Pool an Ressourcen zur Verfügung zu stellen, um Anwendungen zu unterstützen, wenn sich die geschäftlichen Anforderungen weiterentwickeln.
GEHT AB

WIE EINE RAKETE
EINFACHE EINRICHTUNG OHNE STRESS FÜR DIE IT
Wertschöpfung für KMU: Mit HyperFlex Edge können Außenstellen und Niederlassungen die Einfachheit von HCI durch das vorhandene Netzwerk und die bestehenden Lizenzen mit dem Support von Cisco nutzen.
Cisco HyperFlex Edge bringt den robusten Funktionsumfang und die Einfachheit der Cisco HyperFlex-Systeme in Ihre Edge-Umgebungen mit einer flexiblen, skalierbaren, kostengünstigen und zentral verwalteten Lösung, die im großen Maßstab bereitgestellt und betreut werden kann.
HELPING YOU SELL
HyperFlex. Fast to deploy. Simple to manage. Easy to scale!
Help your customers understand the business benefi ts of a hyperconverge infrastructure with 'Campaign-in-a-Box' – a set of support assets for Partners to brand and use to help them promote the key benefi ts offered by Ingram Micro Security Services.