La red es la base de cada empresa. Piense en la red y en las oportunidades que ofrece de una forma más innovadora e integral.
INFRAESTRUCTURA
DIGITAL PREPARADA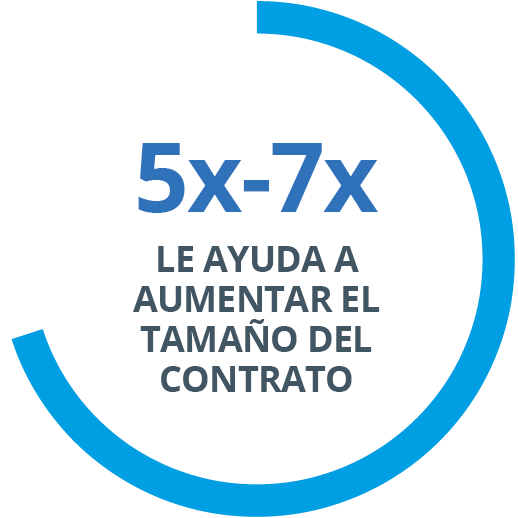 POLÍTICA DE
SEGURIDAD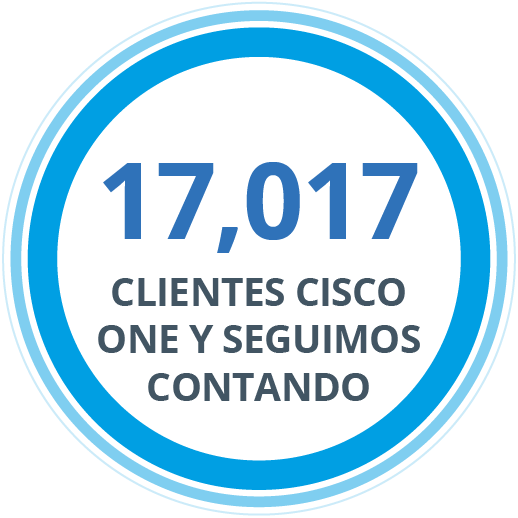 AUTOMATIZACIÓN
ANÁLISIS
Consiga esta OPORTUNIDAD vendiendo Cisco ONE y las nuevas Catalyst 9K Series
Con Cisco e Ingram Micro de su lado, ofrezca soluciones de red gestionadas con inteligencia.
Las redes y la tecnología en desarrollo están transformando rápidamente la forma en que los clientes trabajan y éstas representan el sustento necesario para que las empresas sean ágiles y estén a la altura de las necesidades del mañana. Los propietarios de empresas, más que el personal informático, conducen el gasto informático basados en mejorar la eficacia de la empresa y la productividad. Se tarda tres meses en descubrir filtraciones malignas.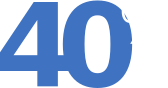 En 2020, el 40% de las organizaciones se verán afectadas por los avances tecnológicos, cambiando las dinámicas de mercado.
Los dispositivos y los procesos se están volviendo más conectados a las redes y complejos, con la nube acelerando esta tendencia, y abriendo a las organizaciones al riesgo creciente de filtraciones de seguridad.
CISCO Digital Network Architecture (ADN)
Con más de 22.000 empresas registradas en el ADN, ahora tenemos acceso a una cartera de clientes enorme para ofrecer información en tiempo real, automatización, experiencias personalizadas y garantía.
Nuestra estrategia conducida por software está diseñada como un tejido de red único y ha sido fundamental en capturar las nuevas oportunidades digitales y ayuda a obtener una visibilidad mayor en los entornos de redes de los clientes.
Ayude a las redes de sus clientes a conseguir su potencial digital completo.
Asegúrese de que las redes informáticas de sus clientes están al día en el desarrollo tecnológico y a la cabeza de la competencia.
¿Están sus clientes preparados?
EVALÚE A LOS CLIENTES
DESCARGDO
Con esta solución completa, nuestros ingenieros expertos pueden encargarse de efectuar una valoración local completa, que usted luego puede utilizar para ofrecerles recomendaciones para su transformación digital.
OBTENGA MÁS INFORMACIÓN SOBRE LOS SERVICIOS PROFESIONALES DE INGRAM MICRO
DESCARGAR

Resource Library
Es hora de migrar clientes a la familia Cisco Catalyst 9K Switch
La familia de switching de próxima generación extiende el poder de la red basada en la intención a través de la innovación de hardware y software, detectando amenazas persistentes avanzadas en todo el tráfico y segmentos, desde usuarios a aplicaciones en la nube.
Security. Performance. Functionality.
IDEAL PARA

CLIENTES DE LAS PYMES
Ingram Micro te ayuda a vender
¡Una visión inteligente del negocio de sus clientes!
El informe de Cisco Icebreaker le da una vista de 360º de tus contratos de clientes que te permite identificar hardware y software para renovar y actualizar las oportunidades.
COVER THE UNCOVERED!
HABLEMOS
DNA Licensing Model
Ahora hay TRES NIVELES DE SUSCRIPCIÓN DE SOFTWARE disponibles para que pueda ofrecer a tus clientes, una razón convincente para cambiar a la familia Catalyst 9K Switch.
¡SÓLO UNO DE LOS BENEFICIOS DE LAS CUENTAS INTELIGENTES!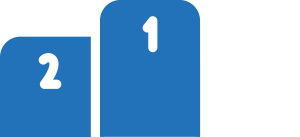 CISCO DNA ESSENTIALS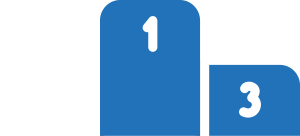 CISCO DNA ADVANTAGE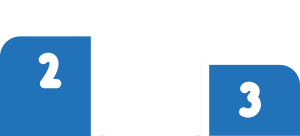 CISCO DNA PREMIER DOWNLOAD GUIDE

Resource Library
Resource Library
Nos dedicamos a ahorrar tiempo y eficiencia, por lo que hemos agrupado todos los recursos relacionados en un solo lugar... Para ayudarte a aprender, entender, posicionar y vender Cisco Catalyst 9K Switches y soluciones relacionadas.
Cisco Catalyst 9K Series Switches
CONSTRUIDO PARA FACILITAR LA INNOVACIÓN EN SOFTWARE
FLEXIBLE PARA OFRECER SEGURIDAD FUTURA
SISTEMA OPERATIVO DE ESTILO LINUX
PRÓXIMA GENERACIÓN DE SWITCHES APILABLES
EXPERIENCIA CONSISTENTE PARA EL CLIENTE
La primera solución de la industria que P y detecta amenazas persistentes avanzadas a través
de todo el tráfico y de segmentos de los usuarios, hasta en aplicaciones en la nube.
Launching the new Cisco Catalyst 9200 Series Switches
The Catalyst 9200 Series Switches are the industry's HIGHEST SECURITY, PERFORMANCE and FUNCTIONALITY – and ideal for MID-MARKET customers.
Helping you position and sell
CISCO CATALYST 9200 SERIES SWITCHES
This is the perfect time start building a sales pipeline by helping mid-market customers understand the benefits of moving to Cisco Catalyst 9200 Series Switches.
Register for Webinar
Lanzamiento de los nuevos Switches
Cisco Catalyst 9200
Los Switches Cisco Catalyst 9200 Series ofrecen la MAYOR SEGURIDAD, RENDIMIENTO y FUNCIONALIDAD del sector... La opción ideal para los clientes del LA MEDIANA EMPRESA.
¡Ayudándote a vender!
CISCO CATALYST 9200 SERIES SWITCHES
Este es el momento perfecto para empezar a construir un canal de ventas ayudando a los clientes de la mediana empresa a entender las ventajas de pasarse a los Switches Cisco Catalyst 9200 Series .
INSCRÍBETE
HOY EN EL
WEBINARIO
HELPING YOU SELL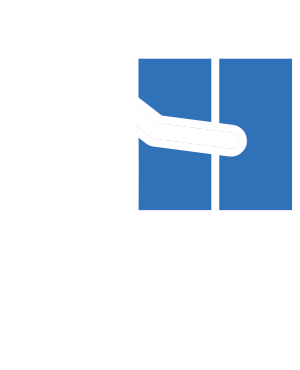 Help your network reach its full digital potential
To help customers understand the importance of Digital Network Assessment to ensure networks are kept up-to-date and maximise on investment, we've created 'Campaign-in-a-Box' – a set of support assets for Partners to brand and use to help them promote the key benefits offered by Ingram Micro Security Services.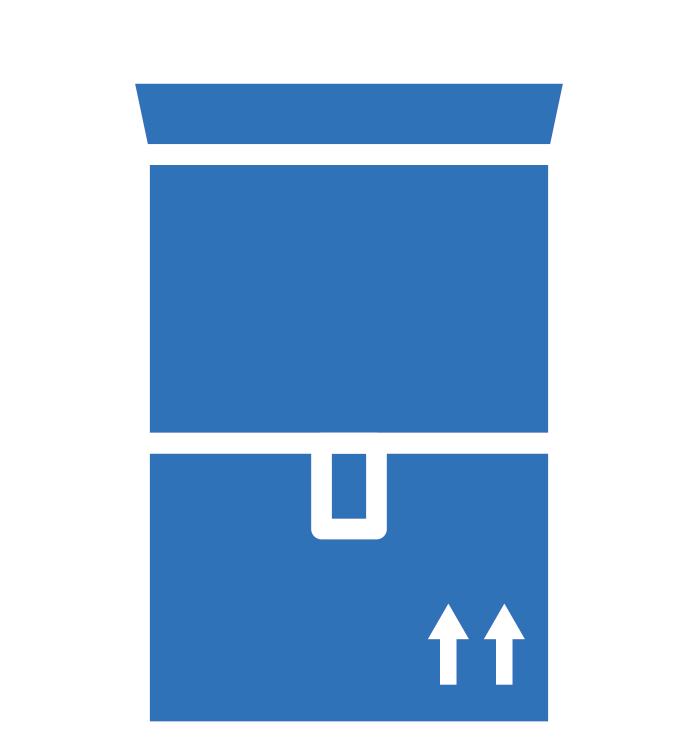 Download the Customer asset kit Digital Network Assessment (DNA)
DOWNLOAD