Fuel your HyperFlex Deals!
Discount bundles exclusively available from
Discount bundles available on combined Cisco HyperFlex Edge and APC Power solutions.
EXPLORE BUNDLES
Ingram Micro will help you deliver a complete HyperFlex Edge solution to reduce engineering and multi-cloud deployment complexity for customers.
3x

lower latency Vs competitive HCI

75%

more performance for VDI applications

91%

reduction in downtime

50%

lower cost of operations

3x

accelerated virtual desktop deployment

51%

saving Vs public cloud over 3 years
Boost your deal size with new and existing customers!
Use these discounted bundles to help uncover new selling opportunities within your existing Cisco HyperFlex and APC Power customer base.
With a number of different bundle configurations available, get the competitive edge when delivering Application Experience to your customers!
Get a complete HyperFlex Edge solution with Ingram Micro and reduce engineering and multi-cloud deployment complexity.
Take advantage of these discount bundles exclusively available from
Why APC

Enjoy the simplicity, speed and peace of mind by using just one SKU to order purpose-built and pre-validated solutions for Cisco HyperFlex Edge deployments.

Turnkey HyperFlex Edge deployments - simplified!

Ensures interoperability of our systems
Includes dynamic remote management support including the PowerChute Network Shutdown application and EcoStruxure IT platform capabilities
Using Certified shock packaging for off-site integration

Why Cisco HyperFlex Edge

Representing great value for SME's, Cisco HyperFlex Edge delivers the simplicity of HCI to remote and branch offices through existing networking and licensing with Cisco support.

Easy to deploy. Easy to manage. Simple to scale.

Intelligent management… from Core …to Cloud …to Edge
Hyperconverged Infrastructure (HCI), cloud-based operations management and workload optimisation in a single platform
Simple to buy, install and manage
Watch the webinar to learn how to meet Edge Computing demand!
APC Schneider Electric's Opportunity Registration Program rewards partners for developing business within the Edge. To learn more about the benefits of the program and the Alliance partnership with Cisco.
WATCH IT NOW
Make sure your customers buy the most complete
HyperFlex Edge solution available with Ingram Micro
Small Bundle

Cisco HyperFlex Edge 2 Node

Leveraging our award winning 6U enclosure, this low-profile design enables large depth devices to be wall mounted in a compact and less intrusive form factor than traditional wall mount cabinets.

FIND OUT MORE

Medium Bundle

Cisco HyperFlex 3 node Hybrid

The SX 12U enclosure is feature-rich and optimised for easy installation, managing cables, integrating power distribution, and maximising airflow in conditioned environments.

FIND OUT MORE

Large Bundle

Cisco HyperFlex 4 node All Flash

The 18U CX is a "server room in a box", with soundproofing and fan kits allow f or IT deployment wherever and whenever it is needed, saving space, cost and deployment time.

FIND OUT MORE
No added installation. No setup. No downtime.
Cisco and APC deliver a pre-validated shipping solution that allows complete integration and safe shipping of Cisco UCS to site or a colocation site for immediate plug-and-play.
"Our collaboration with Schneider Electric will also offer Cisco and APC channel partners access to a greater breadth and depth of edge computing technologies. We believe this step shows continued commitment to our long-term partnership and will help partners drive revenue through digital transformation."
Elisabeth De Dobbeleer, EMEAR VP, Channels, Cisco
Start your Cisco journey today with Ingram Micro.
To access these amazing discount bundles, you need to become a Cisco and APC Select Business Partner. Join flyHigher Partner Program and we'll help you navigate the onboarding process, as well as access other benefits available to our members.
Speak to your Ingram Micro Account Manager
CONTACT US
Your HyperFlex Edge Discount Bundle Resource Area
Cisco Capital
Boost revenue while helping customers finance to acquire Cisco solutions
Help customers reimagine the future of their workplaces with Cisco Capital. Cisco's flexible financing programs and offers help customers make needed technology investments today that best meets their budget and cash flow requirements.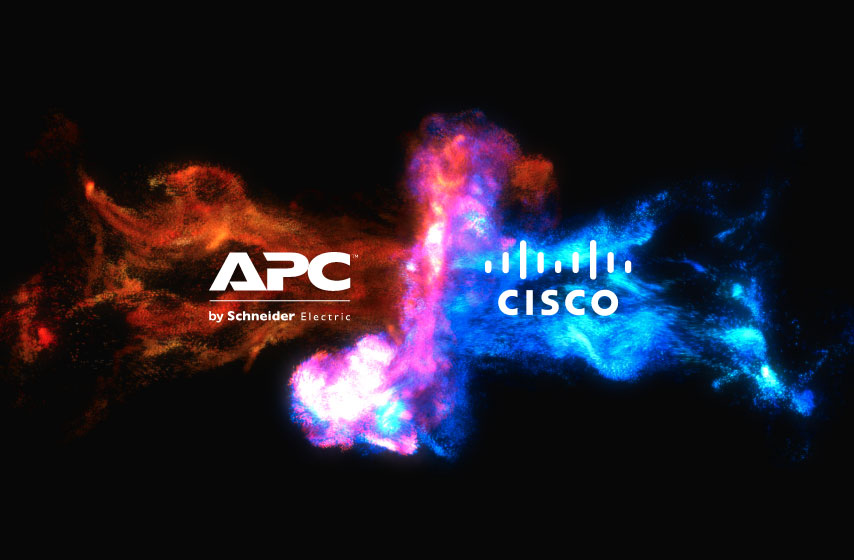 Discount bundles exclusively available from
Speak to your Ingram Micro Account Manager to find out how you can take advantage of this and many other great deals, all designed to help you grow your Cisco business and more!
Contact Us
APC Alliance Contact Form