Keep customer information secure with Ingram Micro Cyber Security Services
Cyber Security incidents are increasing and all organisations are being targeted, regardless of size, location or industry sector.
Ingram Micro and Cisco have the tools and solutions to support Partners in offering the right Cisco Security products to keep customers information safe from targeted cyber attacks.
Position yourself as a Cyber Security expert with Ingram Micro Security Services
CYBER SECURITY GUIDE
Public Discovery Report
In-depth testing and reporting of cyber weaknesses and risk factors tailored to an organisation.
Ingram Micro perform a Public Discovery test which collects personal and/or sensitive data about the company that is publicly available to every internet user. The information is then tested with the possibility of data theft in mind. This activity is used to expose basic security risks that the organisation may have to the public world.
The scope of the Public Discovery includes all information available to public users and is performed through passive collection so it remains non-intrusive to the organisation.
The report contains…
Executive Summary

The information gathered by the intelligence is converted into a readable form

Findings

Detailed explanations of potential threat vectors are given, identifying levels of risk

Recommendations

Recommendations of specific Cisco Security technology is made to improve cybersecurity health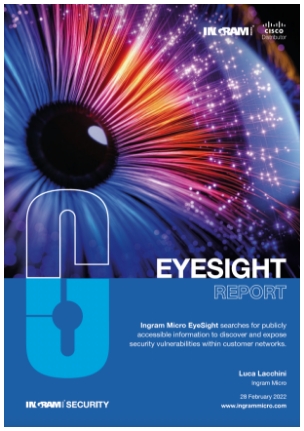 Request A Free Report
Explore the Public Discovery Report
Ready to learn more about the Public Discovery Report available from Ingram Micro? Watch the video to discover this valuable offering and how it can help you position yourself as a Cyber Security expert to your customers.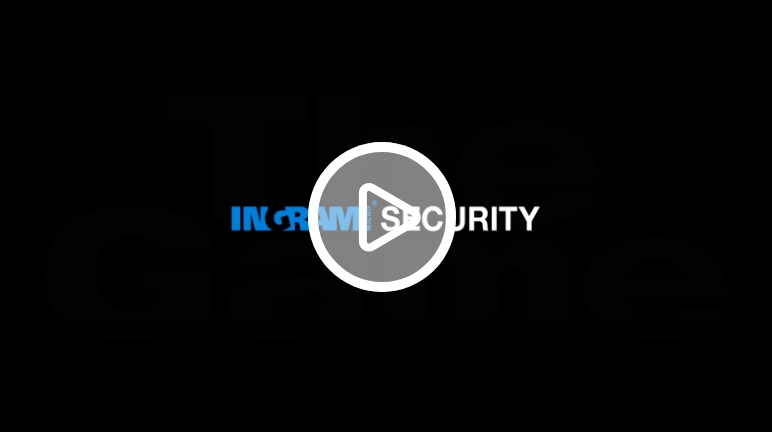 Introduction Video
Report Walkthrough Video
Vulnerability Assessment
Identify, classify and prioritise vulnerabilities in networks, databases and applications.
The Vulnerability Assessment is used to identify, classify and prioritise vulnerabilities in networks, databases and applications. This is more complex than a simple scan as it involves personalised testing policies for noncompliance and misconfigurations in the client's ecosystem.
Assessment includes:
Network and wireless assessments
Host assessments
Database assessments
Application scans
SAMPLE REPORT
Penetration Testing
Identify and access all of the Internet-facing assets that create risk of hacking.
The Penetration Test is designed to simulate an attack originating from public Internet. The aim is to identify and access all of the Internet-facing assets that could be used as an entry point to a corporate network to validate the effectiveness of the existing security.
Assessment includes:
Reconnaissance
Threat modelling
Vulnerability analysis
Exploitation
Post-exploitation
Your strategy to building recurrent Cyber Security business
Execution & report creation
Deploy solution & evaluate services
Consultative session with Ingram Micro
Report explanation

BoM, Deal request, …
Solution evaluation
Evaluation of weaknesses
Chosen Assessment Tool:
Public Discovery Report
Vulnerability Assessment
Penetration Testing
Land
Using /
Adopt
Business
outcomes
Readopt
ON-DEMAND WEBINAR
Develop your Cisco Cyber Security practice with Ingram Micro services
Discover our on-demand webinar where the Ingram Micro team will walk you through the Cyber Security Services opportunity for your customers and take advantage of our free of charge Ingram Micro Public Discovery Report for Partners.
ON-DEMAND WEBINAR
Ingram Micro Center of Excellence
Ingram Micro's Center of Excellence has been created to help Partners unlock customers Cyber Security potential.
The team offers a suite of specialised Cyber Security solutions to Partners including technical assessments, consultancy services and managed security services to help you win more Cyber Security business.
Request A Free Report
Customers need an offensive security solution to keep their information secure and stay connected
With cyber attacks remaining one of the greatest risks to organisations today, white-hat (ethical) hacking has emerged as one of the most effective measures to raise weaknesses in digital defense strategies.
Ensure customers' controls against cyber attacks remain agile with support from Ingram Micro's Cyber Security services. Discover how to pitch the Cisco Security portfolio to your Small Business customers.
DOWNLOAD PPT
Organisations are nearly 40% stronger at threat detection and response when they have well-integrated functions for identifying risks
Of web app vulnerabilities have a public exploit available
Keep customers flexible and their public information secure
Strengthen customers' security defenses

Personalise product recommendations

Increase sales pipeline
Why Ingram Micro?
The various channels of support available from Ingram Micro allow Partners to position themselves as Cyber Security specialists to customers.
Supported by the Ingram Micro Center of Excellence, Partners are able to position Cisco products and solutions to target specific security vulnerabilities found within their customer's organisations to increase their sales pipeline.
CONTACT US
Discover Cisco products and solutions to help customers fulfil their security requirements
LONG TERM REVENUE OPPORTUNITIES
Security Services
Start your journey to becoming a Cyber Security expert with the support of Ingram Micro today.
CONTACT US