The Future Of
The SMB office
Necessity is the mother of invention
An uncertain future has accelerated digital transformation. Cisco Designed solutions is a portfolio of technology products tailored to help your SMB customers put the focus back on their business goals. Help them adapt and drive repeatable revenue for your business. Together we're better.
Set your SMB customer up with an office fit for the future
Contact Us
Your SMB customers need a Partner to help them adapt and thrive.
BE THEIR HERO

.

The SMB market is $30B strong and still growing. As SMB Partners this is your moment to rise up and meet the challenges your customers are now facing. Enhance business resiliency: help your customers connect their people, secure their business, and automate processes in the evolving distributed work-model.
90%

of SMBs who have recently adopted new technology consider their purchases critical to the survival of their business.1

72%

of SMBs say the outbreak is likely to have permanent effects on the way they run their business.2
90% of worldwide companies are small businesses
Go beyond business continuity and help your SMB customers accelerate their business for the future.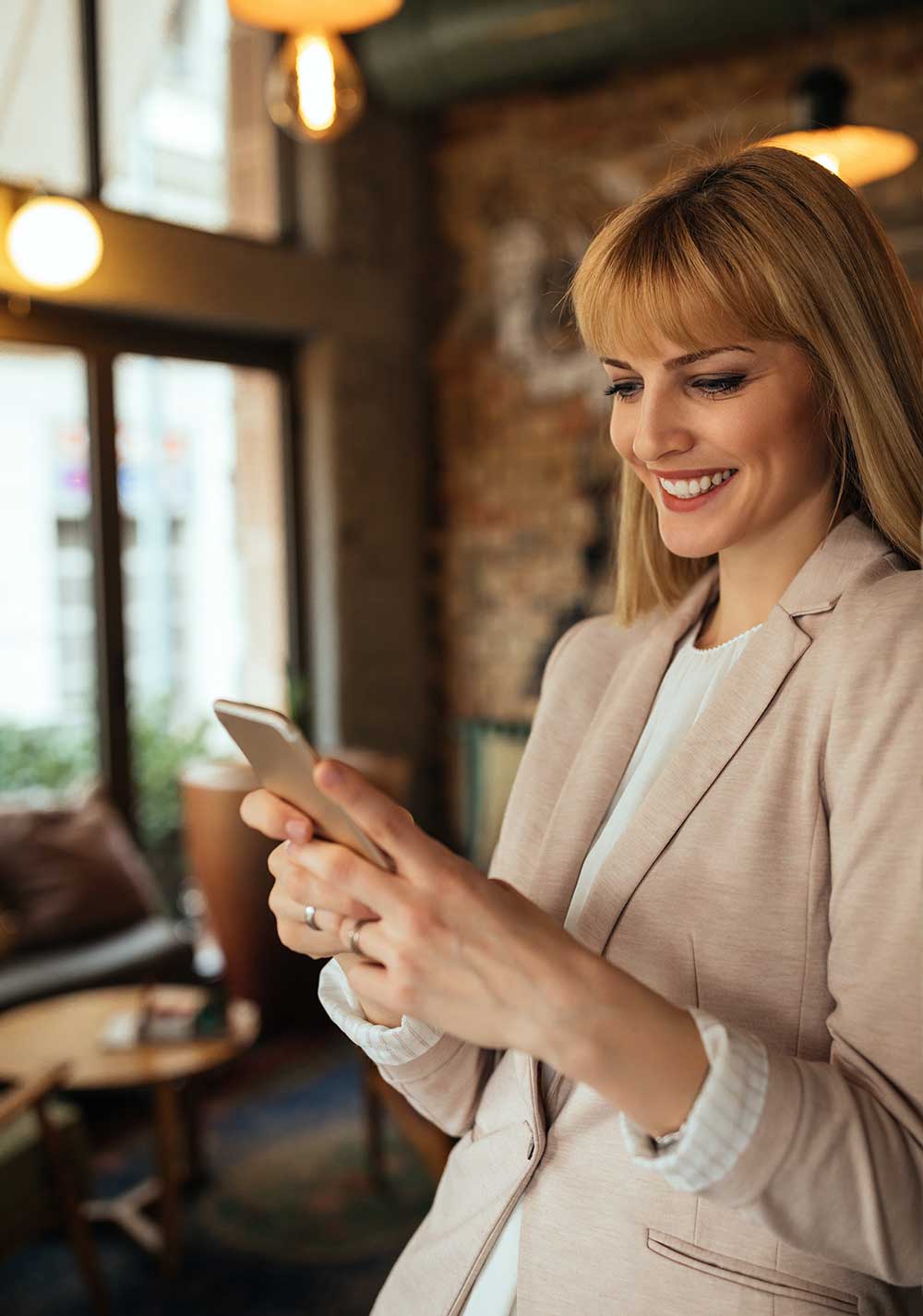 energise their business
Setting up a new office is when your customers need you the most
Hybrid workforces need an agile network
Small and mid-sized businesses need a secure network to run smoothly. As video becomes the primary method of communication networks have to be reliable and powerful. With employees switching between working from home and in the office, businesses need to think about security in a new way.
energise your business
Start with a few simple questions
SMB leaders are visionaries by nature but often struggle to find necessary time to dedicate on IT infrastructures. Help them think about networks in a holistic way and ask a few simple questions. Ingram Micro will help you navigate the choices available from the Cisco portfolio to find the perfect solution for your customers to connect with their customers and employees to drive business.
Connect It

What IT staff do you have available to manage the technology in the new office?
How much technical support do you need?

SECURE IT

What capabilities are most important for your business?
How do you want to manage your operations?

PROTECT IT

Have you considered your best fit for today and for the growth that is coming?
Help your SMB customers think about network security from inside and outside of their physical office. They need reliable technology with built in flexibility to help them stay competitive and react simply and quickly to change.

Cisco Designed Solutions is the go-to portfolio for your SMB customers and with Ingram Micro's expertise you can position yourself as an end-to-end expert on all things Cisco.
GIVES YOU MORE
We are Cisco's largest SMB distributor. With local teams of sales and technical experts ready to help you develop and support your targeted growth plans you'll soon meet your business objectives and profit targets.
Our unique ecosystem of partnerships and insights, helps simplify advanced solutions. We maximise every sales opportunity to support channel partners with growing their Cisco business.
IT Asset Disposition and Lifecycle Services

Creative Financial Services

Marketing Support/ Lead Generation

Technology Solutions Development and Support/ Data Analytics and BI

Technical Enablement, Professional Services and Solutions
See you at the opening ceremony!
Successfully help your SMB customers setup their new office and you'll be their go-to Partner!
Contact Us
Our teams are ready to help you with time consuming tasks such as creating BOMs and warehouse inventory so you can concentrate on your customer to maximise every sale. Safe in the knowledge that you can secure the best price through IMOnline, our 24/7 store with all the solutions you need.
We make selling Cisco simple with our SMB solutions training
Connect customers and create success
CISCO DESIGNED SOLUTIONS
Matching your customers with the right Cisco solutions requires understanding their needs and vision for their new office. Cisco offer two out-of-the-box office solutions to get your customers up and running.
On Premise

Perfect for SMB customers who:

Have IT staff with technical abilities
Manage their networks and security onsite
Prefer to make a capital investment for equipment

Cloud solutions

Perfect for SMB customers who:

Have small, inexperienced, or even non-existent IT teams
Looking for a new network management dashboard
Prefer a pay-per-use subscription buying model
One upfront cost. No subscription required.
Cisco Business Wireless (CBW) and Cisco Business Switches (CBS) have been designed for the unique needs of your SMB customers.
Cisco routers and switches integrate seamlessly to provide secure and flexible connectivity across the network
Products are plug-and-play, meaning solutions are scalable to your SMB customers business requirements
Cisco Business Dashboard allows automated deployment, monitoring and lifecycle management of the network to make your customers lives that bit easier
Deliver what SMBs need at a cost they can afford.
Help control your customers network with an agile, reliable and secure solution. Lower your customers TCO by up to 80%
Cloud-based subscription models to control cost
A browser-based dashboard provides a simple, powerful operation system
Simple setup of a solution which scales to your customers need
Components are easy to manage, working cohesively across the network
Test drive this solutions today and see exactly how it will benefit your customers
Cisco easylease 0%
With 0% financing and no upfront costs, both Partners and customers can soften the impact of any investment and address cash flow and liquidity challenges. Partners get paid 100% upfront as soon as the customer signs the contract. Enjoy a 1% rebate on deals today!
Find out more
Take advantage of these sales OPPORTUNITIES NOW!
Some of the biggest sales opportunities currently exist in the Business and Professional Services sectors.

Business and Professional Services cover an array of industries including law, insurance, architects, accountancy, finance, engineering, marketing agencies and consultants, to name but a few. They offer customised, knowledge-based services to their clients, working with highly confidential and regulated data.

With a dramatic shift in the way we are now having to work, Ingram Micro and Cisco can help consultants and advisors connect with customers and collaborate securely, wherever they are and with whoever they need to!
ENHANCE DATA ACCESSIBILITY TO INCREASE PRODUCTIVE

CREATE BETTER CUSTOMER COLLABORATION EXPERIENCES

LOWER OPERATIONAL COSTS

IMPROVE BUSINESS EFFICIENCY
FINANCE
Ingram Micro help deliver reliable, secure connectivity while turning data into intelligent insights on how the infrastructure is operating at both office and network level. Cisco technology helps financial consultants and advisors to connect to both business resources to service customers more effectively. We also ensure networks remain efficient, operational and compliant at all times
Download Why Cisco Financial Service?
Infographic
Sell the new SMB office
Speak to your Ingram Micro Account Manager today to help you leverage Cisco technology that help your SMB customers reach their business goals while you profit.
Contact Us
1. https://www.softwareadvice.com/resources/covid-19-digital-transformation-journey
2. https://www.cnbc.com/2020/05/04/small-business-confidence-crashes-main-street-fears-more-carnage.html
3. https://www.worldbank.org/en/topic/smefinance

Support CUSTOMERS WITH remote working SOLUTIONS
See how Ingram Micro and Cisco can help your customers create hybrid networks for remote workers with our RemoteWORKS free trials and promotions.
VISIT THE PAGE TO EXPLORE THE LATEST PROMOTIONS, TRIALS AND SOLUTIONS
Buy Now!
You may also be interested in...