Omrežje je temelj vsakega posla. Omrežje in njegove priložnosti si oglejte na bolj inovativen ter celostni način.
INFRASTRUKTURA,
PRIPRAVLJENA NA DIGITALNO DOBO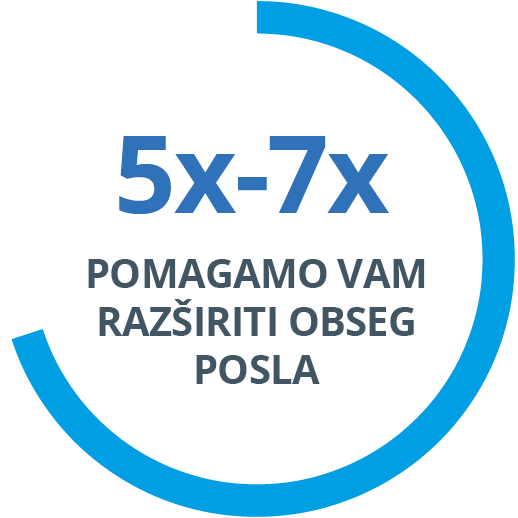 VARNOSTNI
PRAVILNIK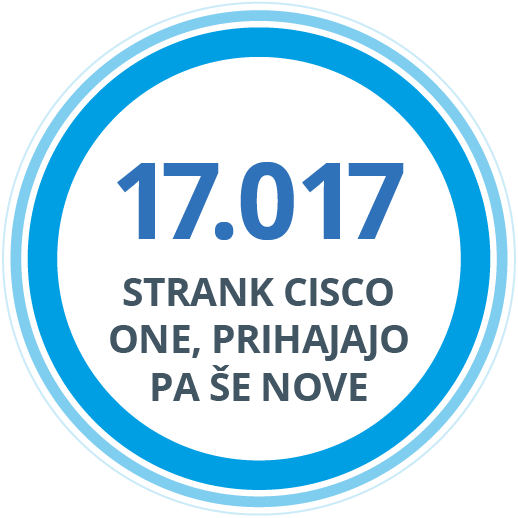 AVTOMATIZACIJA
ANALITIKA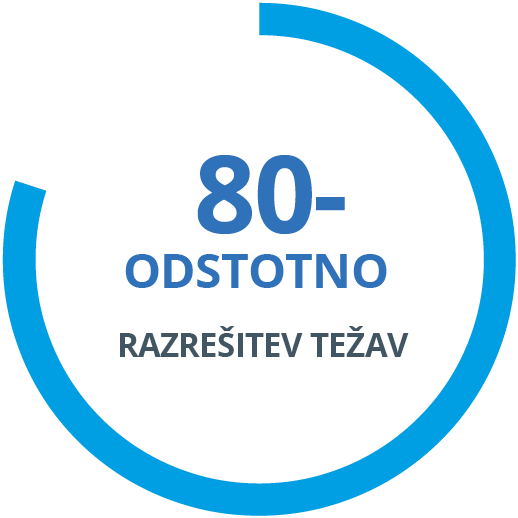 Izkoristite to PRILOŽNOST s prodajo stikal serije Cisco ONE in nove serije Catalyst 9K
Podjetji Cisco in Ingram Micro vam bosta pomagali zagotoviti omrežne rešitve, ki jih poganja inteligenca.
Omrežja in razvoj tehnologij naglo spreminjajo poslovanje naših strank ter so temelj okretnosti poslovnih sistemov, ki omogoča prilagajanje poslovnim potrebam prihodnosti. Namesto strokovnjakov za IT poganjajo naložbe v IT lastniki podjetij s ciljem izboljšanja poslovne učinkovitosti in produktivnosti. Odkrivanje zlonamernih vdorov traja 3 mesece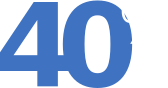 Do leta 2020 bo tehnološki napredek vplival na 40 % organizacij, kar spreminja tržno dinamiko.
Naprave in procesi postajajo vedno bolj kompleksni ter povezani z omrežji, ta trend pa še pospešujejo storitve v oblaku, zato so organizacije vedno bolj izpostavljene tveganju varnostnih vdorov.
Tehnologija Digital Network Architecture (Cisco DNA) iz podjetja CISCO
Tehnologijo Cisco DNA zdaj uporablja že več kot 22.000 poslovnih sistemov, tako da imamo dostop do ogromne baze strank, ki nam zagotavlja vpoglede v realnem času, da lahko izvajamo avtomatizacijo, prilagajamo izkušnje potrebam strank in jim zagotavljamo gotovost.
Naša nova programsko usmerjena strategija je zasnovana kot enovita prepletenost omrežja in je temeljni predpogoj za izkoriščanje novih priložnosti digitalne dobe, ob tem pa pomaga doseči večjo preglednost omrežnih okolij strank.
Pomagajte svojim strankam, da dosežejo polni digitalni potencial svojih omrežij.
Poskrbite, da omrežja IT vaših strank ostanejo v stiku z razvojem tehnologije in pred konkurenco.
So vaše stranke pripravljene?
OPRAVITE OCENO STRANKE
PRENOS
S to rešitvijo na ključ lahko zadolžite naše visoko usposobljene inženirje za izvedbo celostne ocene na kraju samem, na podlagi katere lahko stranki pripravite priporočila za njen prehod v digitalno dobo.
DOWNLOAD GUIDE TO HELP SELL PROFESSIONAL SERVICES & TRAINING
DOWNLOAD

Resource Library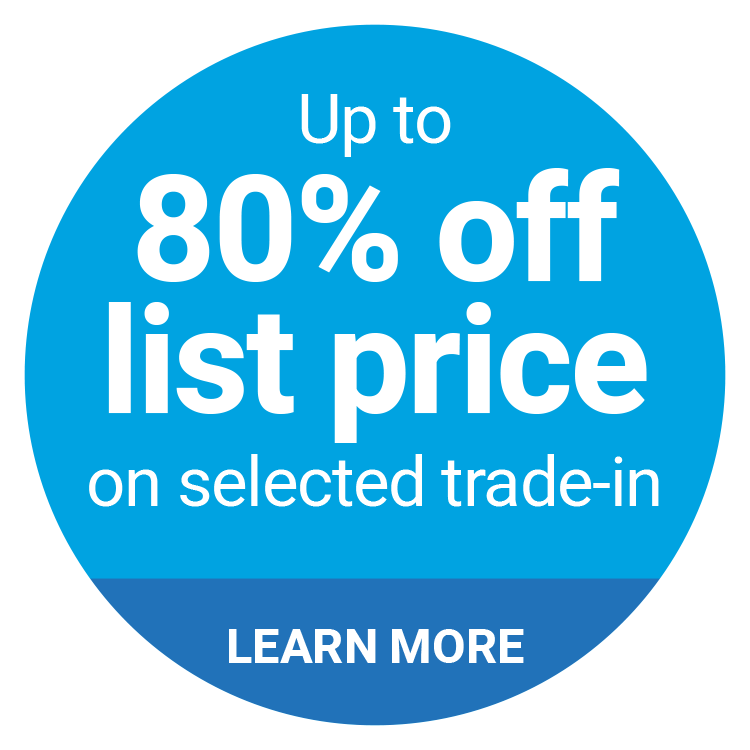 It's time to migrate customers to Cisco Catalyst 9K Switch family
The next generation switching family extends the power of intent-based networking across hardware and software innovation, detecting advanced persistent threats across all traffic and segments, from users to applications in the cloud.
Security. Performance. Functionality.
IDEAL FOR

MID-MARKET CUSTOMERS
Ingram Micro helping you sell
Intelligent insight into your customers business!
Cisco Icebreaker report gives you a 360o view of your customers Contracts allowing you to identify hardware and software renew and refresh opportunities.
COVER THE UNCOVERED!
Let's Talk
DNA Licensing Model
There are now THREE SOFTWARE SUBSCRIPTION TIERS available you can offer to customers, creating a compelling reason to switch to Catalyst 9K Switch family.
ONLY ONE OF THE BENEFITS OF SMART ACCOUNTS!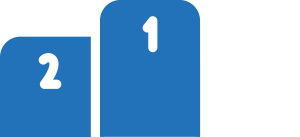 CISCO DNA ESSENTIALS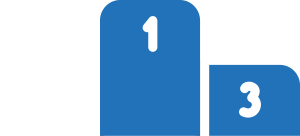 CISCO DNA ADVANTAGE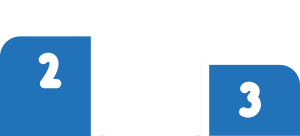 CISCO DNA PREMIER DOWNLOAD GUIDE

Resource Library
Resource Library
We're all about saving time and efficiency so we've bundled all the related resource assets in one place... to help you learn, understand, position and sell Cisco Catalyst and related solutions.
Stikala serije Cisco Catalyst 9K
IZDELANA ZA OLAJŠANJE PROGRAMSKIH INOVACIJ
PRILAGODLJIVOST ZA ZAHTEVE PRIHODNOSTI
OPERACIJSKI SISTEM V SLOGU LINUX
NASLEDNJA GENERACIJA RAZŠIRLJIVIH STIKAL
EN SAM OPERACIJSKI SISTEM
VEDNO ENAKA IZKUŠNJA ZA STRANKO
Prva industrijska rešitev, ki preverja in zaznava stalne grožnje v vseh vrstah prometa ter segmentih od uporabnikov do aplikacij v oblaku.

Predstavljamo nova stikala Cisco Catalyst 9200
Stikala Catalyst 9200 so NAJBOLJŠA v industiji, ko govorimo o VARNOSTI, ZMOGLJIVOSTI in FUNKCIONALNOSTI idealna rešitev za mala in srednje velika podjetja.
Pomoč pri prodaji!
CISCO CATALYST 9200 SERIES SWITCHES
Zdaj je odličen čas za prehod na novo serijo stikal 9200. Pomagajte malim in srednje velikim podjetjem razumeti prednosti prehoda na stikala Cisco Catalyst 9200.
Registrirajte se na webinar
Launching the new
Cisco Catalyst 9200 Series Switches
The Catalyst 9200 Series Switches are the industry's HIGHEST SECURITY, PERFORMANCE and FUNCTIONALITY – and ideal for MID-MARKET customers.
Helping you position and sell
CISCO CATALYST 9200 SERIES SWITCHES
This is the perfect time start building a sales pipeline by helping mid-market customers understand the benefits of moving to Cisco Catalyst 9200 Series Switches.
Register for Webinar
HELPING YOU SELL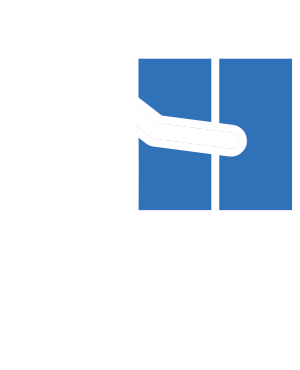 Help your network reach its full digital potential
To help customers understand the importance of Digital Network Assessment to ensure networks are kept up-to-date and maximise on investment, we've created 'Campaign-in-a-Box' – a set of support assets for Partners to brand and use to help them promote the key benefits offered by Ingram Micro Security Services.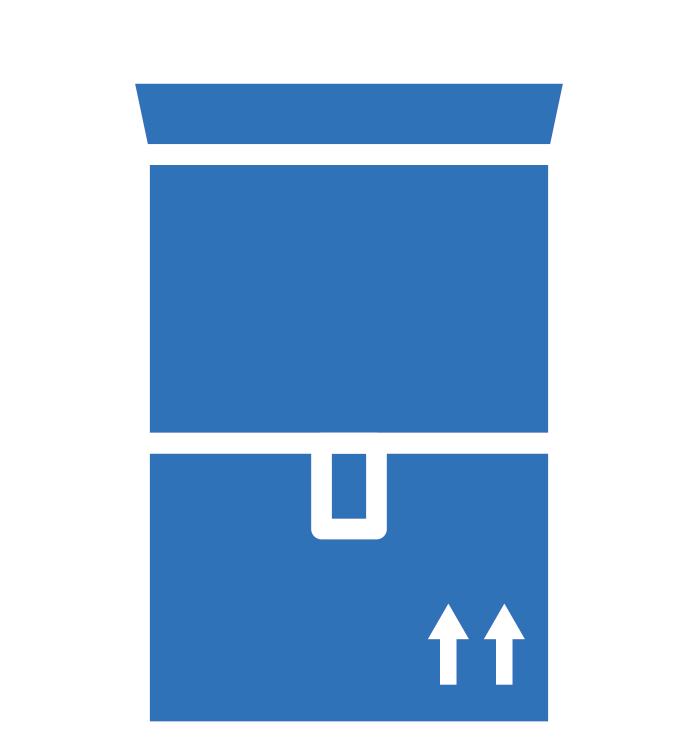 Download the Customer asset kit Digital Network Assessment (DNA)
DOWNLOAD