SD-W

AN
?
YES WE CAN
Windows
Azure
Office
365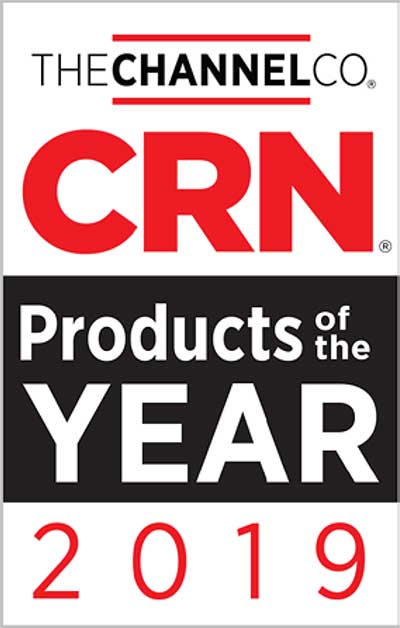 Cisco SD-WAN Awarded CRN 2019
PRODUCT OF THE YEAR
Read More
Bilo koji korisnik… bilo koja aplikacija… bilo gde i pokrenite moć cloud-a. Multicloud arhitektura uz bezbednosna rešenja, najbolja u klasi.
Mnogi klijenti sada koriste različite cloud infrastrukture, dok korisnici i uređaji postaju sve mobilniji i premeštaju se van korporativnog okruženja. Mnogi koriste Office 365 ili neke druge Saas platforme i mogu imati koristi od značajno poboljšanog korisničkog iskustva.

NAJBOLJE KORISNIČKO ISKUSTVO

JEDINSTVENA ZAŠTITA OD PRETNJI

IT JEDNOSTAVNOST
Samo Cisco SD-WAN nudi sveobuhvatan asortiman SD-WAN i bezbednosnih servisa od korisnika do aplikacije. Nijedno drugo SD-WAN rešenje ne daje sveobuhvatnost rutiranja i zaštite zajedno na sertifikovanoj pouzdanoj infrastrukturi.
Nove Cisco bezbednosne mogućnosti kombinuju širinu i fleksibilnost Cisco Security portfolija, dozvoljavajući Vašim klijentima da zaštite sve segmente, od cloud-a do svakog korisničkog interfejsa (vManage). Počnite! PREUZIMANJE
CISCO SD-WAN BEZBEDNOST NA PRVI POGLED
Očekuje se da SD-WAN pokrije više od pola tržišta tokom 2019.godine. Ova šansa vredi 8 biliona $ i mi to možemo ostvariti zajedno.
Benefiti za Partnere od prodaje Cisco SD-WAN-a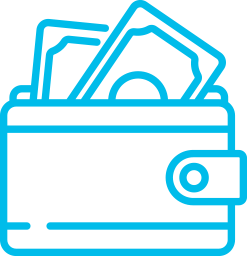 Povećana Profitabilnost
Kreirajte konstantan tok prihoda uz SD-WAN. Pokrenite prodaju softvera i proširite mogućnosti dodavanjem Servisa.
Budite Drugačiji
Kombinacijom vodećeg Cisco SD-WAN i security rešenja, pružajući jedan korisnički interfejs za upravljanje dobija se najbolje korisničko iskustvo za kupce, preko bilo kog cloud-a, bezbedno i skalabilno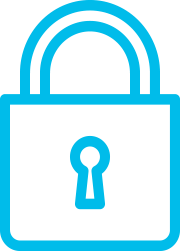 Sigurnost je Ključ
Sigurnost je na vrhu prioriteta za klijente. SD-WAN rešenja obuhvataju rutiranje i bezbednost zajedno na sertifikovanoj pouzdanoj infrastrukturi.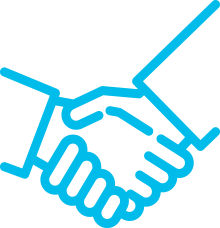 Širenje na Novo Tržište
Uz ISR 4461, potpuno novi proizvod koji podržava proširene kompanije i Edge compute aplikacije, širi se i tržište, koje po proceni vredi oko 2 Biliona $.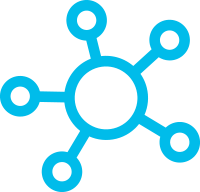 Integrisan API
API je integrisan u Viptela cloud arhitekturu i dostupan je kroz Cisco DevNet. Uz API, partneri lako mogu da integrišu svoje alate i platforme za upravljanje kako bi ponudili SD-WAN servise.
NAJVAŽNIJE PREDNOSTI KOJE SD-WAN IMA ZA POSLOVANJE
1
Iskustvo predvidljive aplikacije koristi više hibridnih veza upravljanja u realnom vremenu na osnovu SLA politike
2
Zero-trust zaštita mreže i segmentacija
3
Integrisan security koji obuhvata Firewall, IPS AMP, primenu DNSlayer-a, URL filtriranje i antivirus
4
Ekspanzija public cloud-a ka AWS, Azure i Saas optimizaciji
5
Centralizovani menadžment, zero-touch, i visok stepen automatizacije
6
Analiza vidljivosti, troubleshouting i planiranje
7
Skalabilan do više od 10.000 lokacija
Ingram Micro – ovde smo da Vam pomognemo da prodate!
Kreirali smo strategiju za prodaju kako biste mogli da vodite ubedljiv razgovor sa klijentima. Pomozite im da razumeju koje prednosti SD-WAN rešenja imaju za poslovanje.

SAZNAJTE KAKO
Upoznajte Vaše klijente
Infrastruktura aktivnih filijala
Tehnički zahtevi
Budući poslovni ciljevi za transformaciju filijala
Zahtevi za zaštitu
Uslovi ugovora
IT podrška
Razumevanje potreba Vaših klijenata
Da li je klijent upoznat sa SD-WAN rešenjem
Ko je od konkurencije još uključen i kako Vi da pozicionirate SD-WAN da biste pobedili
Zbog čega je Cisco SD-WAN drugačiji
Service chaining
Bezbedna segmentacija
Uloga arhitekture kroz SDA putovanje
Upravljanje filijalama
Ugrađen security KONTAKTIRAJTE VAŠEG INGRAM MICRO ACCOUNT MENADŽERA ZA VIŠE DETALJA
Izaberite pravo Cisco SD-WAN rešenje za Vaše klijente
Kako bi se zadovoljili različiti zahtevi u industriji, Ingram Micro i Cisco nude dva vodeća rešenja za SD-WAN.
Cisco SD-WAN i Meraki

kada klijent:
Već poseduje Meraki uređaj (MX, MR, MS, MC, MV, SM)
Posluje uz minimalno iskustvo IT tima
Potpuno upravljanje ograncima za bezbednost i umrežavanje
Cisco SD-WAN i Viptela

kada klijent:
Poseduje ISR 4K ili vEdge
Ima potrebu za rutiranjem i segmentacijom preko WAN-a
Ima potrebu za SaaS optimizacijom u realnom vremenu i multi cloud rešenjem
Podržan od strane Meraki
SD-WAN GLAVNE KARAKTERISTIKE (MERAKI I VIPTELA)
Cisco SD-WAN podržan od strane Meraki ® je idealan za neiskusno IT okruženje u kome je važno potpuno upravljanje WAN, LAN i bezbednosnim rešenjima, kao i jednostavno upravljanje, orkestracija i automatizacija, ili gde je Meraki pretežna arhitektura. DOGOVORITE
DEMO
Probajte Cisco SD-WAN i Meraki iz prve ruke
CISCO SD-WAN I MERAKI UZ dCLOUD DEMO
Podržan od strane Viptele
SD-WAN PREMIUM KARAKTERISTIKE (SAMO VIPTELA)
Cisco SD-WAN podržan od strane Viptela® za kompanije sa sofisticiranim okruženjem kojima je potrebno prilagođavanje i napredno rutiranje, sigurna izolacija imovine kompanije koristeći segmentaciju, ili za optimizaciju povezanosti na multicloud ili SaaS aplikacije. DOGOVORITE
DEMO
Probajte Cisco SD-WAN i Viptelu iz prve ruke
CISCO SD-WAN I VIPTELA UZ dCLOUD DEMO
OVERLAY
Obuhvatajući sve elemente građenja i upravljanja SD-WAN-a za različite potrebe u poslovanju uključujući centralizovani menadžment, analitiku, politiku aplikacija, mogućnost podrške rutiranja i interfejsa i drugo.
Basic 2-link overlay sa LTE backup-om
Links: Ethernet, LTE
Hub i spoke, full mesh, partial mesh
Cloud menadžment
Basic BGP
Platforme za on-premises i cloud integraciju



Overlay sa 3+ linkova i LTE active-active
Linkovi: Ethernet, LTE active plus T1, E1 i DSL
Hub i spoke, full mesh, partial mesh with multiple VPNs
Cloud managed ili on-premise managed
Potpuna podrška rutiranja: BGP, OSPF, VRRP, IPv6 i multicast
Platforme za on-premises, cloud, i virtualnu implementaciju
TCP optimizacija, WAN ubrzanje i WAN optimizacija
CLOUD
Elementi koji omogućavaju kompaniji da upravlja povezivanjem, radnim tokovima i performansama za povezivanje na multicloud. SD-WAN neprimentno širi tokove poslovanja do public i private cloud-a i Saas-a.
DIA plus bezbednost
Virtualne platforme za AWS i Azure



DIA plus bezbednost plus SaaS optimizacija u realnom vremenu
Virtualne platforme za AWS, Azure i GCP
Mapiranje VPC-jeva do SD-WAN segmenata
BEZBEDNOST
Sveobuhvatna bezbednosna rešenja potrebna za protekciju od pretnji, što uključuje firewalls, IPS, URL filtriranje, i DNS-layer security, kao i networking
Enterprise firewall (1400+ apps)
IPS, URL filtriranje, i cloud security
Talos™



Enterprise firewall (1400+ apps)
IPS, URL filtriranje, i cloud security
Talos™
Segmentacija izolovanih poslovnih partnera, nacrt poslovanja I M&A
Cisco se udružio sa Microsoftom kako bi poboljšali korisničko iskustvo za aplikaciju Office 365.
Za razliku od drugih vendora, Cisco SD-WAN vrši monitoring u realnom vremenu svih dostupnih puteva do Microsoft Office 365 cloud-a. Koristeći Microsoft Office URL, Cisco je u mogućnosti da odredi koji je najbliži cloud, čime korisnicima do 40% ubrzava rad.
Vaši klijenti usvajaju MS Office 365
Osigurajte da se prelaz i optimizacija njihovog saobraćaja izvrši uz Vašu pomoć! Uključite onRamp i poboljšajte korisničko iskustvo na udaljenim lokacijama ne ugrožavajući bezbednost. Osigurajte brz rad SaaS aplikacija kao što su Office 365, Salesforce, Box, Google cloud i druge. PREUZIMANJE
CISCO WHITEPAPER CLOUD ONRAMP ZA OFFICE 365
Razumevanje
RANSOMWARE-a
Saznajte kako možete da se udružite sa Ingram Micro i Cisco u odbrani od ransomware-a.
ANATOMIJA NAPADA Zašto CISCO
SECURITY
U nekom trenutku mreža Vaših klijenata biće ugrožena! Pogledajte Vodič za Security.
RAZUMEVANJE BEZBEDNOSTI Security BREACH
READINESS
Sveobuhvatna bezbednosna rešenja za zaštitu klijenata od cyber napada i brz odgovor na incidente.
ISTRAŽITE CISCO SECURITY REŠENJA