Cisco Secure Firewall
One size
FIREWALL
does not fit all
As IT infrastructures are becoming more diverse security solutions require a more dynamic approach. Customers are often using outdated or inefficient firewalls which leaves them open to attacks.
Take advantage of this migration opportunity to help customers create the foundation of an open and integrated security platform with Cisco.
42%
of companies experienced disruption of business process due to network security incidents1
1 ESG Report June 2019
Lay the foundations for robust security with Cisco Secure Firewalls
World-class security controls lauded by Forrester

Consistent policy
and visibility

Integrated security portfolio

Reduce complexity

Affordable encrypted traffic performance
ASA MIGRATION OPPORTUNITIES
Capture the opportunity to help customers modernise their security by migrating their firewall today with Ingram Micro and Cisco.
Customers need modern firewall solutions that can help them detect threats earlier and stop them faster. As powerful encryption features are expensive for mid-size customers, Cisco's range of firewalls can help these customers quickly discover and fix threats for less.
Customer has a Cisco ASA stateful firewall. However stateful defenses that worked yesterday will not hold up to tomorrow.
SOLUTION
Migrate them to new Cisco Next-Generation Firewall (NGFW) running Firepower Threat Defense (FTD)
WHY MIGRATE?
Stop advanced threats
Performance and reliability
Integrated architecture
Your customer needs a new firewall, the demand on their firewall appliances has become overburdened as their business has grown. They are not willing however, to move away from their ASA code base to FTD.
SOLUTION
Upgrade to new Cisco firewalls while still running the ASA code base.
WHY MIGRATE?
Added throughout and performance that your customers need but still running the ASA code base
Option to upgrade to the FTD platform in the future to utilise FTD advanced threat capabilities
Customer doesn't want their firewall to "do it all", preferring to split the firewall and an Intrusion Prevention System (IPS) for better control and efficacy.
SOLUTION
Position our market-leading NGIPS behind their existing ASA or competitor firewall.
WHY MIGRATE?
Bring advanced visibility, intrusion detection and efficacy to compliment your customer's existing firewall deployment.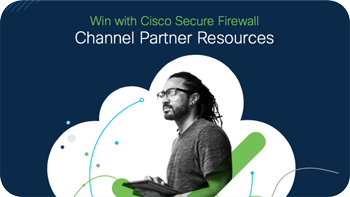 Channel Partner Infographic
DOWNLOAD
INFOGRAPHIC
New Software Release
and Cisco NetWORK
READ THE BLOG
Enhance firewall experience incident response and efficiency with Cisco SecureX
Gain access to Cisco SecureX through purchase - Cisco SecureX consolidates all of your customers solutions into one account to help streamline and understand what they have.
Talos threat intelligence underpins the entire Cisco Secure offering, if your customers own a Cisco Secure product they are harnessing the power of Talos.
DISCOVER
CISCO SECUREX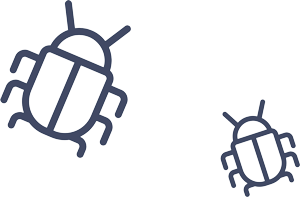 Partner FireStarter Program
The Partner FireStarter Program portal is currently being piloted to provide support:
Ensure successful firewall migrations with free services delivered through Cisco FireStarter Partner Program -Deal/ Discover Approvals, Licensing SKU PID assistance
Available select partner only - for more information on eligibility please contact your Cisco Cybersecurity Partner Specialist
Technical resources enabled on latest releases, competitive information and migration best practices
FIND OUT MORE Contact your Ingram Micro Account Manager to find out more about migrating customer firewalls today!
SPEAK TO US