SD-W

AN
?
YES WE CAN
Windows
Azure
Office
365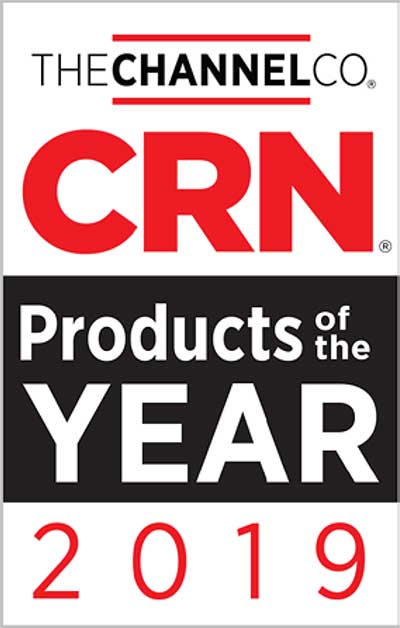 Cisco SD-WAN Awarded CRN 2019
PRODUCT OF THE YEAR
Read More
Any user... any application... anywhere and unlock the power of the cloud. Deliver a seamless multicloud architecture while integrating robust, best-in-class security.
Many customers are now using multiple clouds, while users and devices are becoming more mobile and moving outside the corporate environment. Many have Office 365 or other SaaS platforms and can benefit from a significantly improved user experience.

BEST USER EXPERIENCE

UNIFIED THREAT PROTECTION

IT SIMPLICITY
Only Cisco SD-WAN delivers a comprehensive range of SD-WAN and security services from user-to-application. No other SD-WAN solution delivers the comprehensiveness of both routing intelligence and threat intelligence on certified trustworthy infrastructure.
Cisco's new security capabilities combine the breadth and flexibility of the Cisco Security portfolio, allowing your customers to secure their branch all the way to the cloud through a single user interface (vManage). Get started! DOWNLOAD
CISCO SD-WAN SECURITY AT A GLANCE
Cisco SD-WAN software is available through Viptela & Meraki and powered by Talos.
A simple software upgrade on gear your customers already own and only Cisco deliver a comprehensive range of SD-WAN and security services from user-to-application. DOWNLOAD
SD-WAN SALES AND TECHNICAL GUIDE
The SD-WAN market is expected to explode with over half of the market making a SD-WAN decision in 2019. This is an $8 Billion market opportunity that we can own together.
Partner benefits of selling Cisco SD-WAN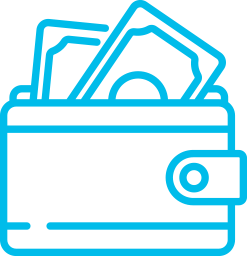 Enhanced
Profitability
Create a recurring revenue stream with SD-WAN. Generate software sales and refresh opportunities including Services
Be
Different
Combining Cisco's leadership in SD-WAN and security and providing a single user interface to manage that, delivers the best user experience for customers, across any cloud, securely and at scale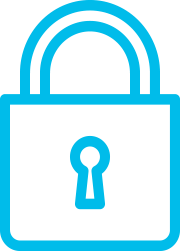 Security
is Key
Security is a top priority for customers. SD-WAN solution delivers both routing and threat intelligence on a certified trustworthy infrastructure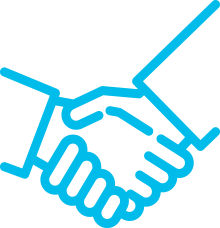 Expand into
New Markets
With ISR 4461, a brand new product that supports customers' extended enterprise and Edge compute applications, you can tap into the enterprise market, estimated to be worth around $2 Billion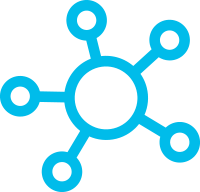 Integrated
APIs
APIs are integrated into Viptela's cloud first architecture and are available through Cisco DevNet. With API's, partners can easily integrate their own tools and management platforms to offer managed SD-WAN services
MAJOR ADVANTAGES OF CISCO SD-WAN TO BUSINESS
1
Predictable application experience using multiple hybrid links with real-time steering based on SLA policies
2
Zero-trust network security and segmentation
3
Integrated security comprising enterprise firewall, IPS, AMP, DNS layer enforcement, URL filtering, and antivirus
4
Seamless public cloud expansion to AWS, Azure and SaaS optimisation
5
Centralised management, zero-touch provisioning, and a high degree of automation
6
Rich analytics for visibility, troubleshooting, and planning
7
Highly scalable to 10,000+ locations
Ingram Micro – here to help you sell!
We've created a selling strategy so you can have an informed and persuasive conversation with customers. Help them understand the business benefits of adopting Cisco's SD-WAN solution.

FIND OUT HOW
Know
your customer
Current branch infrastructure
Technical requirements
Future business goals for branch transformation
Security requirements
Carrier types and contract terms
IT staff support
Understand your customer's needs
Is customer "exploring SD-WAN" or are we being proactive in the account
Which type of competitive SD-WAN player is engaged and how can you position SD-WAN to win the sale
What makes
Cisco SD-WAN different
Service chaining
Secure segmentation
Architecture play in SDA journey
Full stack branch management
Embedded security CONTACT YOUR INGRAM MICRO ACCOUNT MANAGER FOR MORE DETAILS
Choose the right Cisco SD-WAN solution for your customers
To address the diverse requirements across industries, Ingram Micro and Cisco provides two leading solutions for SD-WAN
Lead with
Cisco SD-WAN powered by Meraki

when customer:
Has existing Meraki footprint (MX, MR, MS, MC, MV, SM)
Operates as a 'Lean IT' organisation with minimal experience
Prizes full stake branch management for security & networking
Lead with
Cisco SD-WAN powered by Viptela

when customer:
Has ISR 4K or vEdge
Needs routing and segmentation over the WAN
Needs real time SaaS optimisation and multi cloud solution
Powered by Meraki
SD-WAN CORE FEATURES (MERAKI AND VIPTELA)
Cisco SD-WAN powered by Meraki® is ideal for lean IT environments in which full stack management of WAN, LAN and security is valued, along with simple management, orchestration and automation, or where Meraki is the predominant architecture. ARRANGE A
DEMO
Experience first-hand Cisco SD-WAN and Meraki
CISCO SD-WAN AND MERAKI WITH dCLOUD DEMO
Powered by Viptela
SD-WAN PREMIUM FEATURES (VIPTELA ONLY)
Consider Cisco SD-WAN powered by Viptela® for enterprises with sophisticated environments needing customisation and advanced routing, for secure isolation of enterprise assets using segmentation, or for optimising connectivity to multicloud or SaaS applications. ARRANGE A
DEMO
Experience first-hand Cisco SD-WAN and Viptela
Cisco SD-WAN AND VIPTELA WITH dCLOUD DEMO
OVERLAY
Encompassing all elements of building and managing an SD-WAN for various business needs including centralised management, analytics, application policies, routing and interface supportability and more.
Basic 2-link overlay with LTE backup
Links: Ethernet, LTE
Hub and spoke, full mesh, partial mesh
Cloud management
Basic BGP
Platforms for on-premises and cloud deployments



Overlay with 3+ links and LTE active-active
Links: Ethernet, LTE active plus T1, E1 and DSL
Hub and spoke, full mesh, partial mesh with multiple VPNs
Cloud managed or on-premise managed
Full routing support: BGP, OSPF, VRRP, IPv6 and multicast
Platforms for on-premises, cloud, and virtual deployments
TCP optimisation, WAN acceleration and WAN optimisation
CLOUD
Those elements that enable the enterprise to manage connectivity, workflows, and performance for multicloud connectivity. SD-WAN becomes critical to seamlessly extend enterprise workloads to public and private clouds and SaaS.
DIA plus security
Virtual platforms for AWS and Azure



DIA plus security plus real-time SaaS optimisations
Virtual platforms for AWS, Azure, and GCP
Map VPCs and VNETs to SD-WAN segments
SECURITY
Comprehensive security framework needed for threat protection and compliance. This includes firewalls, IPS, URL filtering, and DNS-layer security, as well as networking
Enterprise firewall (1400+ apps)
IPS, URL filtering, and cloud security
Talos™ powered threat intelligence



Enterprise firewall (1400+ apps)
IPS, URL filtering, and cloud security
Talos powered threat intelligence
Segmentation for isolation of business partners, lines of business and M&A
Cisco has partnered with Microsoft to enhance the Office 365 application experience for users.
Unlike other vendors, Cisco SD-WAN monitors in real-time all available paths to the Microsoft Office 365 cloud. Using Microsoft Office URLs, Cisco is also able to determine the closest cloud, resulting in up to 40 percent faster performance for users.
Your customers are adopting MS Office 365
Make sure they transition and optimise their traffic flow with you! Turn-on onRamp and improve user experience at remote locations without compromising on security. Ensure faster performance for SaaS applications such as Office 365, Salesforce, Box, Google cloud and others. DOWNLOAD
CISCO WHITEPAPER CLOUD ONRAMP FOR OFFICE 365
Understand
RANSOMWARE
Find out how you can join Ingram Micro and Cisco in the defence against ransomware.
ANATOMY OF AN ATTACK Why CISCO
SECURITY
At some point your customer's network will be breached! Take a look at our foolproof Guide to Security.
UNDERSTAND SECURITY Security BREACH
READINESS
Comprehensive security solutions to protect customers from cyber threats and quickly respond to incidents.
DISCOVER CISCO
SECURITY SOLUTIONS