With , We've got your back!
Using a combination of Cisco and Partner data, Cisco Lifecycle Advantage AUTOMATICALLY sends personalised, trigger-based messages at key milestones over the life of your customer's existing solution contracts.
Use automation to reduce costs and save time!
Increase CSPP Rebates (AR)
Helps you be seen as a trusted technology Partner
PUSH THE BUTTON AND WE'LL MAKE SURE YOU NEVER MISS ANOTHER REFRESH OR RENEW OPPORTUNITY AGAIN!
Both Gartner and Forrester predict that by 2020, more than 80% of the buying process will occur without any direct human-to-human interaction
Today, 89% of companies expect to compete mostly on the basis of customer experience, versus 36% four years ago Gartner
Data analytics and automation
Managed through the online tool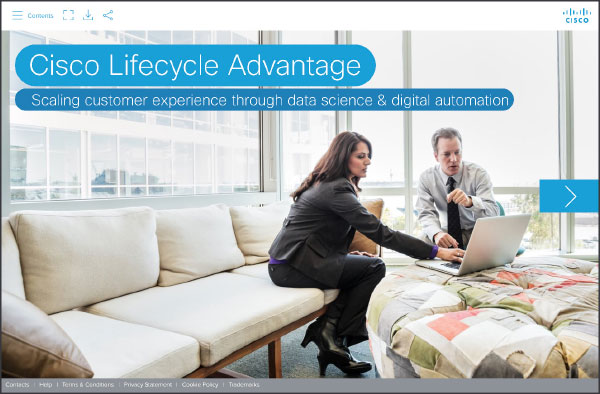 DEEP-DIVE INTO LCA
Click Here
Customisable emails branded with your logo
Monthly updated opportunities

Alongside Cisco Lifecycle Advantage (LCA), Ingram Micro are here you make sure the wheels keep turning! With our designated Services Support team working away in the background, we'll make sure you never miss another refresh or renewal opportunity!
Attach
Position Services and other Cisco solutions
Welcome
Automated onboarding information on Lifecycle Advantage
Adopt
Promotes usage and information about benefits, best practices and tips to help customers see the value of their technology investment
Expand
Opportunity to position Services and cross-sell other Cisco solutions
Renew
Automated reminder that existing contracts are close to expiration date
Refresh
Automated notification of last few days of support
TO HELP YOU NAVIGATE AND SIMPLIFY CISCO LCA, Speak to YOUR Ingram Micro Support Team
Start today and automate and enhance your recurrent revenue business with IM COVERED