Secure

REMOTE WORKER
EXPERIENCE CISCO REMOTE WORKER SOLUTIONS
Help customers take advantage of Cisco's Collaboration and Security solutions and start to build more productive hybrid environments for their distributed teams.
Target & enhance the remote worker experience
Convert free trials to paid subscriptions
Develop and grow your long term Cisco business
77%

of organisations will increase work flexibility

49%

of CFOs agree technology investments now will help position them better for the long term
Amazing value Offer!
This Cisco Secure Remote Work Offer is built around a fixed set of collaboration and security solutions
A simple, single offer per user per month, that combines meetings, messaging, multi-factor authentication, secure internet access and email protection for every user.

Customers have the flexibility to select different user volumes for each product and is perfectly priced for small-to-midsized businesses with 25 to 250 users.
Want to know more about these remote work solutions?
Buy Cisco Webex then add at least one of the other Cisco products listed.
Speak to your Ingram Micro Account Manager to discuss Partner pricing and Ingram Micro discounts
Find out more
NFR Partner discounts on demo products available
The Cisco Secure Remote Worker NFR (not for resale) offer provides generous discounts on products used in non-revenue generating activities for internal use, in your demo and lab environments, or to use for training purposes.
Additionally, you will be rewarded for growth with the new, enhanced program level featuring increased annual purchasing limits for qualifying partners.
Find out more
*End user list price. **CMD offer available to 25-250 users. ***Requires Collaboration SaaS Authorisation
Latest Secure Remote Worker
FREE TRIALS
Help customers experience and build the perfect remote worker environment with limited-time Cisco's Networking, Collaboration and Security solution trials.
Remote BASICS

Give customers a chance to experience first hand what Cisco technology can do for them, and meet their specific business challenges.

Remote ENHANCED

Once customers have had a taste of the Remote BASICS benefits, introduce them to additional advanced Remote ENHANCED Cisco solutions.
SECURITY

CISCO Duo

30 day FREE Trial

CISCO UMBRELLA

FREE license with a free 14-day trial

CISCO SECURE ENDPOINT

30 day FREE trial

CISCO ANYCONNECT VPN

Existing customers can exceed user licensing limit and new customers can request a FREE trial

Collaboration

WEBEX MEETINGS & TEAMS

Drive your subscription business with predictable pricing for SMBs and discounts to encourage customers to migrate to FLEX

Networking

MERAKI GO

Manage your network remotely and securely with Meraki Go. Buy now on IM Online

CISCO BUSINESS WIRELESS ACCESS POINTS & SWITCHES

Buy a Switch and get a new CBW140AC Access Point free

SECURITY

MERAKI MX

FREE introductory webinar and demo, or a 30-day trial

CISCO FIREPOWER 1000

FREE Cisco Network Security Health Check

Collaboration

DESK PRO ENDPOINTS

Fast Track and 3PCC Fast Tracks featured: Meet communications needs with a broad range of endpoints from Cisco Collaboration Fast tracks!

WEBEX CALLING

Cisco Webex Collaboration Webinars and Demos available

Networking

MERAKI MR

NFR Partner discounts on demo products available

AIRONET 1815 & CATALYST C9100

Great discounts available with the Remote Workforce Solution Bundle

MERAKI MS

Get great discounts on the industry's first cloud managed access and aggregation switch with Fast Track offers

CATALYST 1000

Access amazing discounts on easy to use Catalyst Small Business switches and take advantage of the Buy 3 Business Switches, get one free offer available now
REQUEST A CALLBACK
Cisco Secure Remote Worker
PORTFOLIO
Click on the links below to discover more about the Cisco Security, Networking and Collaboration portfolio and how they help build, maintain and boost productivity of distributed workforces.
NEED TO ADDRESS MORE SPECIFIC CHALLENGES?
With the SMB market valued at $30 Billion and growing, Ingram Micro will help deliver seamless collaboration with robust security for ALL your small and midsized customers with Cisco technology.
PACKAGES BUILT AROUND CISCO COLLABORATION AND SECURITY
Non-VPN Remote Worker

Customers looking for simplicity and best price

Lead with...

UPSELL OPPORTUNIES…

VPN Remote Worker

Customers looking for flexibility and expandability

Lead with...

UPSELL OPPORTUNIES…

Hardware Optimised Remote Worker

Customers looking for flexibility & point products

Lead with...

UPSELL OPPORTUNIES…
SECURE CONNECTED

Hybrid Workplace
Ingram Micro and Cisco can help you develop a solid strategy for agile and future-ready hybrid working for your customers.
Help customers be agile, flexible and prepared for whatever's around the corner!
Find out more
Connected Hybrid

WORKFORCE
Cross-architecture solutions are the foundation to building flexible hybrid workforce environments
With Cisco's Networking, Collaboration and Security solutions, customers can experience first-hand the business benefits of flexible working.
Find out more
Plan today for a more profitable

tomorrow
Some industries rely on a distributed workforce. The biggest sales opportunities can be found in the Education and Healthcare sectors.
Cisco and Ingram Micro can help you take advantage of these markets and tailor technology solutions to meet their specific needs.
Find out more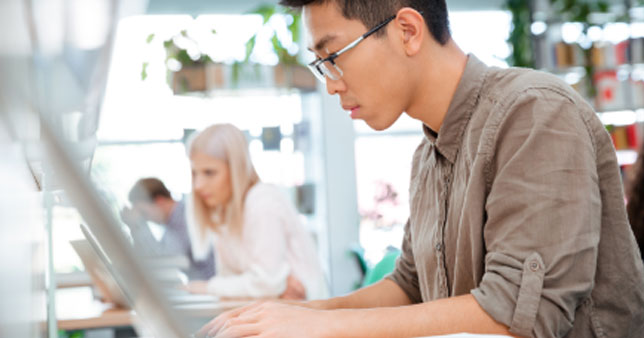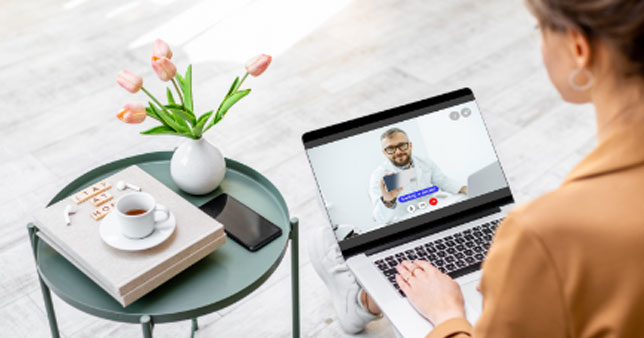 Cisco
Capital
Boost revenue while helping customers finance to acquire Cisco solutions
Help customers reimagine the future of their hybrid workplace with Cisco Capital. Cisco's flexible financing programs and offers help customers best meet budget and cash flow requirements to make technology investments for tomorrow.
Find out more
Contact
Ingram Micro
Start your
Cisco journey with Ingram Micro flyHigher today

! Speak to your

IM Account Manager

today to how you can leverage Cisco technology more effectively and

grow your Cisco business

.
Speak to us
Business Resiliency Request a Demo
Business Resiliency Contact Form
REQUEST A CALLBACK
Request a demo
Join
FLYHIGHER
The benefits of flying with Ingram Micro
Register Now