Small Business

Security

Ingram Micro help simplify Cisco security, so you can sell more!

Ingram Micro will help you identify opportunities to deliver the best Cisco Designed security solutions for small business customers, protect their IT investment, improve loyalty and increase your profits!
Comprehensive Security For Small Business
Small Business
Security
Help build more secure networks, grow your Cisco business and improve customer loyalty!
The Small Business Security Market represents a staggering $6.5 billion opportunity. The Cisco portfolio offers you the chance to build or grow your security practice, improve margins and get to a predictive sales motion that will help establish recurrent revenue streams.
Download SMB Security Report
Say they have had a cyber attack in the past year
The average cost of a compromise in 2019
Say their response time has increased or is the same
Do not have visibility of employee password practices
Small Business. Big Profits.
HOW CISCO SECURITY STACKS!
Reduce the complexity of network security with Cisco Small Business solutions
By thinking about Cisco Security holistically, you'll be able to meet customer business needs more effectively and grow your Cisco business AND profit more!
CISCO NEXT GENERATION FIREWALLS
Firewalls control access to company resources by monitoring incoming and outgoing network traffic. For added protection, look for a firewall that offers visibility and automation
CISCO FIREPOWER 1000 SERIES
High Performance. Low Cost. And Secure.
An small business focused Next Generation Firewall that offers application visibility and control, an intrusion prevention system, advanced malware protection, and URL filtering that doesn't slow your customer network down.
Meraki MX

A cloud-managed networking alternative
See

See Cisco Next Generation Firewalls first hand

REQUEST A FREE DEMO

Learn

Learn about Cisco Firewalls to help you discover where opportunities lie within both existing and new SMB customers.

INTERESTED IN TRAINING?

Try

Experience Cisco Firepower 1000 Series first-hand and the benefits to both you and your customers

REGISTER YOUR INTEREST
CISCO AMP ENDPOINT PROTECTION
Strengthens defences using the best global threat intelligence, and automatically blocks known fileless and filebased malware. Perfect for remote working.
ENDPOINT-TO-ENDPOINT SECURITY
Prevention. Detection. Response.
Cisco AMP prevents threats at the point of entry and continuously tracks files to endpoints. This enables customers to uncover the most advanced threats—including fileless malware and ransomware.
See

See Cisco's AMP end point security in action

REQUEST A FREE DEMO

Learn

Want to learn more about Cisco AMP and how they can help build or expand your security business?

INTERESTED IN TRAINING?

Try

Experience Cisco AMP Endpoint protection first-hand and the benefits to both you and your customers

REGISTER YOUR INTEREST
CISCO UMBRELLA
A cloud-delivered solution giving customers an effective security platform that can stop phishing and malware infections earlier, identify already infected devices faster and prevent data exfiltration.
FIRST LINE DEFENCE IN CLOUD SECURITY PLATFORM
Simple to set-up, manage and maintain
Cisco Umbrella helps protect customers both on and off the network by blocking malicious Internet destinations, ransomware, phishing and botnets before a connection is ever established. As Umbrella is delivered from the cloud, it is the easiest way to protect your users everywhere in minutes.
See

Experience Cisco Umbrella cloud-security first-hand

REQUEST A FREE DEMO

Learn

Discover how Cisco Umbrella can help you identify vulnerabilities in your customers' networks to help you build and expand your security business.

INTERESTED IN TRAINING?

Try

Experience Cisco Umbrella first-hand and the benefits to both you and your customers

REGISTER YOUR INTEREST
CISCO ANYCONNECT
Offering way more than VPN security, competitively priced Cisco AnyConnect ensures endpoint compliance, network visibility and helps deliver roaming protection.
CISCO ANYCONNECT SECURE MOBILITY CLIENT
Secure VPN access for remote workers
Empower your customer's employees to work from anywhere whilst providing the security necessary to help ensure that corporate data is secure from endpoint-to-endpoint. Cisco AnyConnect gives a robust, user-friendly with highly secure mobile experience all at low total cost of ownership.
CISCO DUO
A user-centric, zero-trust security built to protect for all user passwords with multi-factor authentication applied across all devices and applications within your customers's network.
PROTECTING PASSWORDS PROTECTS NETWORKS
80% of security breaches involve compromised passwords
Cisco Duo protects employee passwords by verifying a users identity in seconds, with strong two-factor authentication before granting access to business applications. After verifying user identities, Duo checks devices are healthy to safeguard against vulnerable or compromised endpoints.
See

Discover how greater network security visibility can help you sell Cisco Duo to your small business customers

REQUEST A FREE DEMO

Learn

Build and expand your security business with Cisco Duo

INTERESTED IN TRAINING?

Try

Experience Cisco Duo first-hand and the benefits to both you and your customers

REGISTER YOUR INTEREST
CISCO TALOS THREAT INTELLIGENCE
Protect small business customers with the largest threat intelligence teams in the world, comprised of world-class researchers, analysts and engineers.
CISCO TALOS
Intelligent defence against cyber threat
Cisco Talos tracks threats across end points, networks, cloud environments, web and email providing a comprehensive understanding of cyber threats and solid, with actionable intelligence.
TAKE SECURITY TO THE NEXT LEVEL WITH CISCO SECUREX
Cisco SecureX is the broadest, most integrated security dashboard. It connects the breadth of Cisco's integrated security portfolio and the customer's entire security infrastructure for a consistent experience that unifies visibility, enables automation, and strengthens the security across network, endpoint, cloud and applications.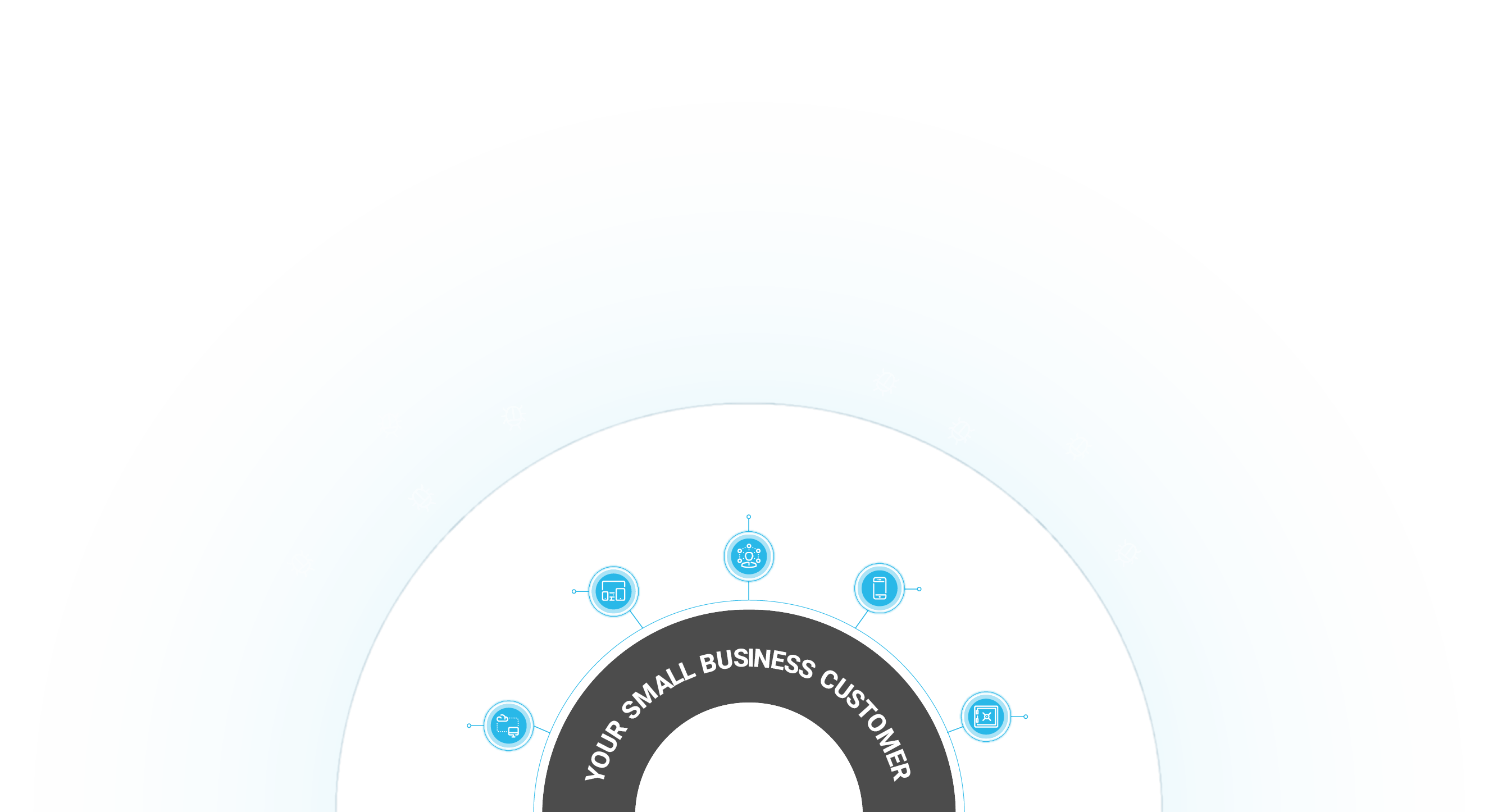 INGRAM MICRO - HELPING YOU SELL
Understand. Position. Sell.
Ingram Micro's guide to 'Developing a Small Business Security Practice'
Create a security strategy and approach that's right for your small business customers
Why Cisco security solutions are perfect for your customers
Benefit from Ingram Micro's 360o Technical Support Center (TSC)
Access co-branded end-user marketing assets to help you sell
Learn how the Ingram Micro Team can help you grow your Cisco business, we're on hand to help you sell Cisco security solutions
Download Guide
We offer tailored assistance to address your customers needs, and are at hand to support you on your Cisco journey.
Sales knowledge and technical support capabilities to make sure you profit from every deal
Help you sell more effectively and develop a long-term Cisco security strategy
Provide tailored knowledge, skills and tools you need to increase service value with small business customers
Enhance our Partner experience through enrichment programs, learnings and enablement support
Extensive EMEA support network to make sure you never miss out on an attach, refresh, cross-sell or renew opportunity
MAKE IT EASIER TO BUY CISCO SECURITY
Don't let cashflow get in the way of your customer's security.

Help small business customers bundle Cisco hardware, software, services and third-party solutions by scheduling monthly payment plans.
EASYLEASE 0% FINANCING PROMOTION

Earn 1%

EASY PAY PROMOTION

0% financing

2020 BUSINESS RESILIENCY PROGRAM

Enable customers to defer
Small Business. Big Profits.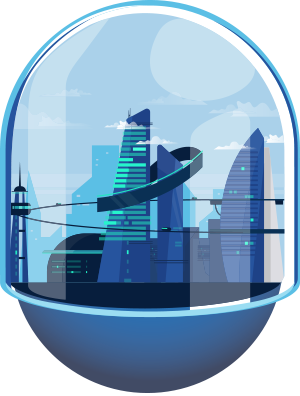 Small Business.
Big Profits!
Speak to your Ingram Micro Account Manager to help you leverage Cisco Designed for small business security and tap into this multi-billion dollar opportunity
Contact Us
EXPLORE THE WORLD OF SMB SECURITY