Discover the full range of Cisco Small and Medium Business Networking Solutions brought to you by Ingram Micro
The small-to-medium business (SMB) market is growing exponentially. Grab your share of this opportunity by helping customers modernise their networks, increase business efficiency and boost productivity.
Cisco and Ingram Micro helping Partners maximise on every selling opportunity!
With constantly changing SMB customer demands, the potential of security threats, need for an always-on mobile workforce, the issue of networking complexity is overwhelming.
Businesses believe poor technology impacts their workplace productivity
SMB technology market opportunity
Customers will connect to the Internet via wireless by 2020
Businesses suffering a security attack will shut their doors within 6 months
We've made SMB networking...
simple to adapt... simple to secure... simple to run.
The power of simplicity
Build the right network for your customers. Upgrade your customers' aging networks, boost productivity and help them prepare for future networking challenges!
Security
When security is embedded, every user, app and location is always on and open for business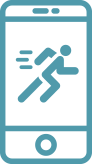 Mobile
Mobile networks that set up easily, grow fast and help customers work smarter
Reliable
Delivering industry's highest standard on network uptime and lifetime warranties
Affordable
Cisco & Ingram Micro offer solutions at every price point without compromising quality
Why Cisco and Ingram Micro?
Selling Cisco's affordable, powerful small business networking solutions provides Partners with the opportunity to increase revenue and grow profitability.
Cisco's R&D technology spend dwarfs every other competitor

Leverage on Ingram Micro's Cisco capabilities and increase knowledge, market share and your profits
Global 1000 companies have selected Cisco as their preferred technology provider

As experts across all Cisco architectures, Ingram Micro will help you benefit and grow your business
Cisco & Ingram Micro give you the tools to benefit
SMB Networking Solution Selector
Find the right networking and security products for your SMB customers, tailored to their specific size and business goals.
TRY THE SOLUTION
SELECTOR TOOL
The simple-to-use tool will help you choose which products are best suited for your customers' environment – switching, wireless, routing and security – with just a few simple questions.