SICHERHEIT FÜR
KLEINE UNTERNEHMEN
Ingram Micro gestaltet Cisco Sicherheit einfacher, damit Sie Ihre Umsätze steigern können!

Mit Ingram Micro können Sie alle Verkaufschancen bestimmen, wie Sie die besten Cisco Designed Sicherheitslösungen für kleine Unternehmen liefern, ihre IT-Investitionen schützen, die Kundenbindung verbessern und Ihre Gewinne steigern!
UMFASSENDE SICHERHEIT FÜR KLEINE UNTERNEHMEN
SICHERHEIT FÜR
KLEINE UNTERNEHMEN
Unterstützung beim Aufbau sicherer Netzwerke, beim Ausbau Ihres Cisco-Geschäfts und bei der Verbesserung der Kundenbindung!
Der Sicherheitsmarkt für kleine Unternehmen stellt eine riesige Möglichkeit im Wert von 6,5 Milliarden $ dar. Das Cisco-Portfolio bietet Ihnen die Gelegenheit, Ihre Sicherheitsverfahren auf- oder auszubauen, Ihre Margen zu verbessern und zu einem vorhersagbaren Verkaufsablauf zu gelangen, der Ihnen dabei hilft, kontinuierliche Einnahmequellen zu schaffen.
SICHERHEITSBERICHT FÜR KMU HERUNTERLADEN
gaben an, dass sie im vergangenen Jahr einen Cyberangriff hatten
Durchschnittliche Kosten einer Gefährdung in 2019
gaben an, dass sich ihre Reaktionszeit verlängert hat oder gleich geblieben ist
haben keinen Einblick in die Passwortgewohnheiten ihrer Mitarbeiter
KLEINE UNTERNEHMEN. GROSSE EINNAHMEN.
DIE KOMPONENTEN VON CISCO SECURITY!
Verringern Sie die Komplexität der Netzwerksicherheit mit den Lösungen von Cisco für kleine Unternehmen
Durch einen ganzheitlichen Ansatz in Bezug auf Cisco Security können Sie die Anforderungen der Kunden effektiver erfüllen und dadurch Ihr Cisco-Geschäft UND Ihren Gewinn steigern!
CISCO NEXT GENERATION FIREWALLS
Firewalls control access to company resources by monitoring incoming and outgoing network traffic. For added protection, look for a firewall that offers visibility and automation
CISCO FIREPOWER 1000 SERIES
Hohe Leistung. Niedrige Kosten. Und Sicherheit.
Eine Firewall der nächsten Generation für kleine Unternehmen. Sie bietet Transparenz und Kontrolle der Anwendungen, ein System zur Abwehr von Angriffen, einen erweiterten Schutz gegen Malware und URL-Filterung, die Ihr Kundennetzwerk nicht verlangsamt.
Meraki MX

In der Cloud verwaltete Alternative zu Netzwerken
CISCO AMP ENDPOINT SICHERHEIT
Stärkt Ihre Abwehr mit Hilfe der besten globalen Bedrohungsanalysen und blockiert bekannte dateilose und dateibasierte Malware automatisch. Optimal für Remote-Arbeit.
SICHERHEIT VON ENDPUNKT ZU ENDPUNKT
Prävention. Erkennung. Reaktion.
Cisco AMP verhindert Bedrohungen am Eintrittspunkt und verfolgt Dateien durchgehend bis zu den Endpunkten. Dadurch kann der Kunde die größten Bedrohungen aufdecken – einschließlich dateiloser Malware und Ransomware.
CISCO UMBRELLA
Eine Cloud-Lösung, die den Kunden eine effektive Sicherheitsplattform bietet. Cisco Umbrella stopptPhishing und Malware-Infektionen früher, identifiziert bereits infizierte Geräte schneller und kann die Datenexfiltration verhindern.
ERSTE VERTEIDIGUNGSLINIE BEI CLOUD-SICHERHEITSPLATTFORM
Einfache Einrichtung, Verwaltung und Pflege
Durch das Blockieren von schädlichen Destinationen im Internet, von Ransomware, Phishing und Botnets trägt Cisco Umbrella zum Schutz des Kunden innerhalb und außerhalb des Netzwerks bei, bevor eine Verbindung hergestellt wird. Da Umbrella über die Cloud verfügbar ist, ist es die einfachste Methode, den Schutz Ihrer Benutzer innerhalb von ein paar Minuten überall zu gewährleisten.
CISCO ANYCONNECT
Die konkurrenzfähige Lösung Cisco AnyConnect bietet viel mehr als nur VPN-Sicherheit: sie sorgt für die Konformität der Endpunkte, Transparenz im Netzwerk und ermöglicht einen Roaming-Schutz.
CISCO ANYCONNECT SECURE-MOBILITY-CLIENT
Gesicherter VPN-Zugriff für Remote-Arbeit
Ermöglichen Sie es den Mitarbeitern Ihrer Kunden, von überall aus zu arbeiten.Sorgen Sie für ein Sicherheitsniveau, das gewährleistet, dass die Daten des Unternehmens von Endpunkt zu Endpunkt gesichert sind. Cisco AnyConnect sorgt für ein robustes, benutzerfreundliches und sehr sicheres mobiles Erlebnis bei niedrigen Gesamtbetriebskosten.
CISCO DUO
Benutzerorientierte Zero-Trust-Sicherheit für den Schutz aller Benutzerpasswörter durch Authentifizierung mit mehreren Faktoren bei allen Geräten und Anwendungen in den Netzwerken Ihrer Kunden.
DER SCHUTZ IHRER PASSWÖRTER SCHÜTZT IHRE NETZWERKE
80 % von Verletzungen der Datensicherheit sind auf kompromittierte Passwörter zurückzuführen
Cisco Duo schützt die Passwörter Ihrer Mitarbeiter durch die Überprüfung der Benutzeridentität in Sekundenschnelle mit Zwei-Faktor-Authentifizierung, bevor der Zugang zu Geschäftsanwendungen gewährt wird. Nach der Bestätigung der Benutzeridentität überprüft Duo, dass die Geräte in Ordnung sind, um den Schutz gegen anfällige oder kompromittierte Endpunkte zu gewährleisten.
CISCO TALOS BEDROHUNGSANALYSEN
Schützen Sie Ihre Kunden in kleinen Unternehmen mit Hilfe der größten Bedrohungsanalyse-Teams weltweit, die sich aus Forschern, Analysten und Ingenieuren der Weltklasse zusammensetzen.
CISCO TALOS
Intelligente Abwehr von Cyberbedrohungen
Cisco Talos verfolgt Bedrohungen über Endpunkte, Netzwerke, Cloud-Umgebungen, Web und E-Mail hinweg und bietet umfassende Erkenntnisse über Cyberbedrohungen mit soliden, ausführbaren Analysen.
SICHERHEIT AUF EINER HÖHEREN EBENE MIT CISCO SECUREX
Cisco SecureX ist das umfassendste, am stärksten integrierte Sicherheits-Dashboard. Es verbindet die Breite des integrierten Sicherheitsportfolios von Cisco mit der gesamten Sicherheitsinfrastruktur des Kunden und sorgt damit für ein einheitliches Erlebnis, das die Sichtbarkeit vereinfacht, die Automatisierung ermöglicht und die Sicherheit über Netzwerk, Endpunkte, Cloud und Anwendungen hinweg stärkt.
INGRAM MICRO UNTERSTÜTZT SIE BEIM VERKAUF
Verstehen. Positionieren. Verkaufen.
Der Leitfaden von Ingram Micro: "Erarbeitung von Sicherheitsverfahren für kleine Unternehmen"
Erarbeiten Sie Sicherheitsstrategien und -konzepte, die für Ihre Kunden in kleinen Unternehmen geeignet sind
Darum sind die Sicherheitslösungen von Cisco ideal für Ihre Kunden
Profitieren Sie von Ingram Micros 360o Technical Support Center (TSC)
Zugang zu Ressourcen mit Co-Branding für das Endbenutzer-Marketing zur Verkaufsförderung
Erfahren Sie, wie Ingram Micro Sie beim Ausbau Ihres Cisco-Geschäfts unterstützen kann. Wir stehen Ihnen beim Verkauf von Cisco Sicherheitslösungen zur Seite
LEITFADEN HERUNTERLADEN
Wir bieten eine maßgeschneiderte Unterstützung für die individuellen Anforderungen Ihrer Kunden und begleiten Sie auf Ihrem gesamten Weg mit Cisco.
Bereitstellung von Vertriebswissen und technischem Support, damit Sie von allen Möglichkeiten profitieren können
Wir helfen Ihnen dabei, effektiver zu verkaufen und eine langfristige Cisco Sicherheitsstrategie zu erarbeiten
Maßgeschneiderte Erkenntnisse, Kompetenzen und Tools, die Sie brauchen, um den Servicewert bei Kunden in kleinen Unternehmen zu steigern
Verbesserung des Partnererlebnisses durch Förderungsprogramme, Erkenntnisse und Vertriebsunterstützung
Umfassendes Support-Netz in der EMEA-Region, damit Ihnen keine Chancen für Begleitverkäufe, Erneuerung, Cross-Selling oder Verlängerung entgehen
DEN ERWERB VON CISCO SICHERHEITSLÖSUNGEN VEREINFACHEN
Wenn es um die Sicherheit des Kunden geht, darf der Cashflow kein Hindernis sein.

Unterstützen Sie Kunden in kleinen Unternehmen durch die Bündelung von Cisco Hardware, Software, Services und Lösungen von Drittanbietern mit monatlichen Zahlungsplänen.
0 %-FINANZIERUNGSANGEBOT EASYLEASE

1%

EASY PAY-ANGEBOT

0%-Finanzierung

UNTERSTÜTZUNGSPROGRAMM FÜR UNTERNEHMEN 2020

Geben Sie den Kunden die Möglichkeit,
KLEINE UNTERNEHMEN. GROSSE EINNAHMEN.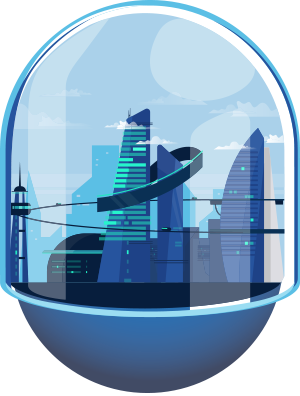 KLEINE UNTERNEHMEN.
GROSSE EINNAHMEN.
Sprechen Sie mit Ihrem Ingram Micro Kundenbetreuer, wenn Sie Unterstützung für den wirksamen Einsatz von Cisco Designed für die Sicherheit in kleinen Unternehmen wünschen und bei diesem Milliardengeschäft mitmachen möchten
KONTAKT
ENTDECKEN SIE DIE WELT DER SICHERHEIT FÜR KMU