BEZPIECZEŃSTWO

MAŁYCH FIRM

Ingram Micro wspiera upraszczanie bezpieczeństwa Cisco, pomagając Ci zwiększyć sprzedaż!

Ingram Micro pomoże Ci w zidentyfikowaniu okazji dostarczenia najlepszych rozwiązań Cisco Designed w zakresie bezpieczeństwa dla małych firm, ochrony ich inwestycji w rozwiązania IT, zwiększania lojalności i polepszenia Twoich zysków!
KOMPLEKSOWE BEZPIECZEŃSTWO DLA MAŁEGO BIZNESU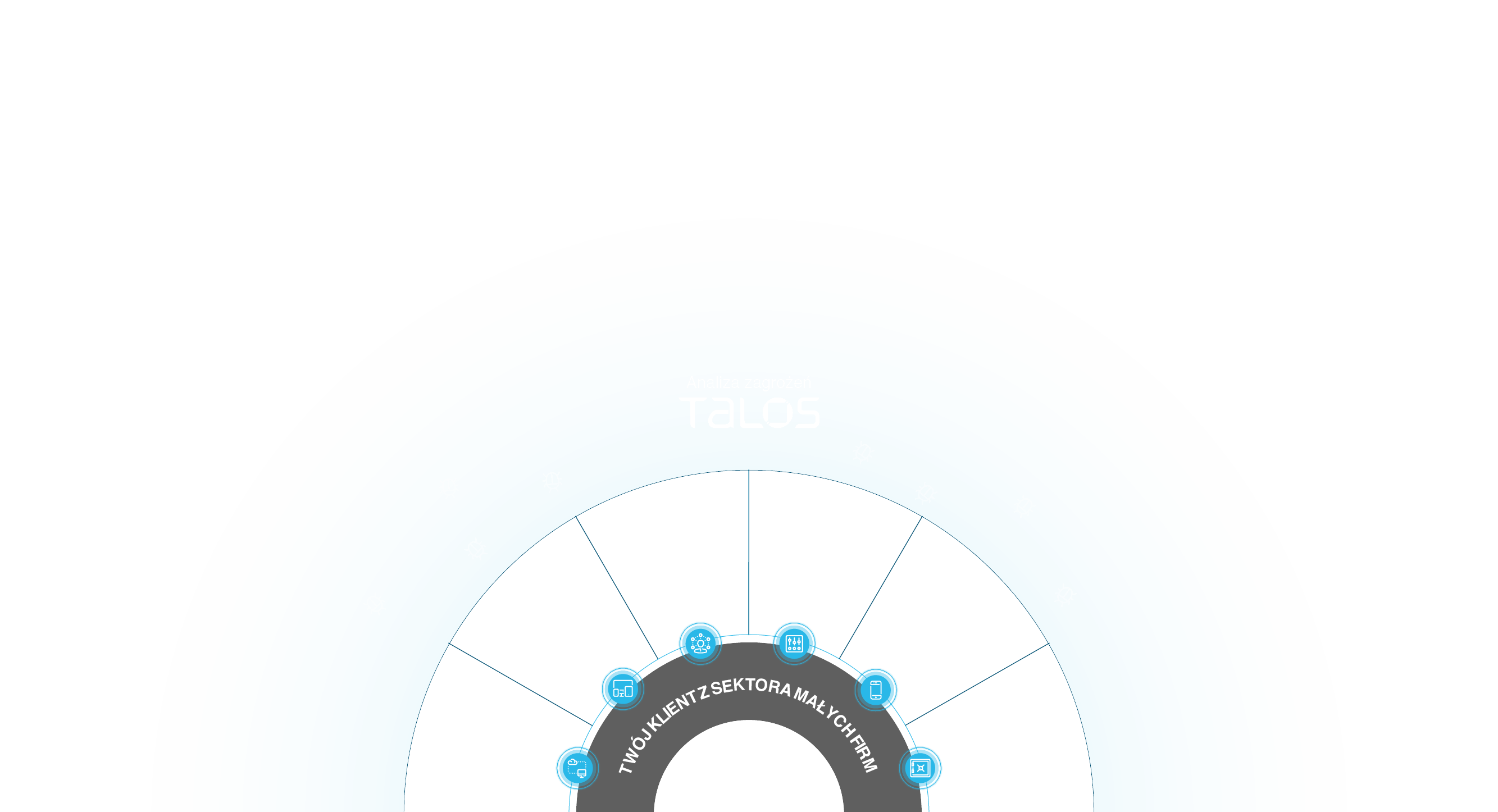 BEZPIECZEŃSTWO
MAŁYCH FIRM
Pomóż tworzyć bezpieczniejsze sieci, rozwijać swoją działalność Cisco i zwiększać lojalność klientów!
Wielkość rynku ochrony małych firm to oszałamiające 6,5 mld dolarów. Portfolio Cisco obejmuje propozycje stwarzające okazje do budowania lub rozwijania praktyk w zakresie bezpieczeństwa, zwiększenia marż i przestawienia się na sprzedaż predykcyjną, co pomoże w zapewnieniu źródeł regularnych dochodów.
POBIERZ RAPORT DOTYCZĄCY BEZPIECZEŃSTWA FIRM Z SEKTORA MSP
firm stwierdziło, że w zeszłym roku padło ofiarą cyberataku
Średni koszt naruszenia bezpieczeństwa w 2019 r.
firm odpowiedziało, że ich czas reakcji wydłużył się lub pozostał bez zmian
nie stosuje praktyk w zakresie widoczności haseł pracowników
MAŁE FIRMY. DUŻE ZYSKI.
SYNERGIA BEZPIECZEŃSTWA CISCO!
Ogranicz złożoność zabezpieczeń sieciowych, stosując rozwiązania Cisco dla małego biznesu
Stosując całościowe podejście do bezpieczeństwa Cisco, będziesz w stanie skuteczniej zaspokoić potrzeby biznesowe klientów, jednocześnie rozwijając swoją działalność Cisco i zwiększając swój zysk!
CISCO NEXT GENERATION FIREWALLS
Firewalls control access to company resources by monitoring incoming and outgoing network traffic. For added protection, look for a firewall that offers visibility and automation
CISCO FIREPOWER 1000 SERIES
Wysoka wydajność. Niski koszt. Plus bezpieczeństwo.
Zapora NGFW przeznaczona specjalnie dla małych firm oferuje widoczność aplikacji i kontrolę nad nimi, system zapobiegania włamaniom, zaawansowaną ochronę przed złośliwym oprogramowaniem oraz filtrowanie adresów URL bez spowalniania sieci klienta.
Meraki MX

Zarządzany w chmurze alternatywny sposób pracy w sieci
OCHRONA PUNKTÓW KOŃCOWYCH CISCO AMP
Wzmocnienie ochrony dzięki zastosowaniu najlepszych informacji na temat globalnych zagrożeń i automatyczne blokowanie znanego złośliwego oprogramowania zarówno opartego na plikach, jak i bezplikowego. Doskonałe narzędzie do pracy zdalnej.
BEZPIECZEŃSTWO MIĘDZY PUNKTAMI KOŃCOWYMI
Zapobieganie. Wykrywanie. Reagowanie.
Cisco AMP zapobiega zagrożeniom w punkcie wejścia i nieustannie monitoruje pliki trafiające do punktów końcowych. W ten sposób klienci są w stanie wykrywać najbardziej zaawansowane zagrożenia – w tym bezplikowe złośliwe oprogramowanie i oprogramowanie ransomware.
CISCO UMBRELLA
Chmurowe rozwiązanie oferujące klientom skuteczną platformę będącą w stanie wcześnie zatrzymać phishing i infekcje złośliwym oprogramowaniem, szybciej wykrywać zainfekowane urządzenia i zapobiegać eksfiltracji danych.
PIERWSZA LINIA OBRONY: PLATFORMA BEZPIECZEŃSTWA W CHMURZE
Prosta konfiguracja, zarządzanie i utrzymanie
Cisco Umbrella helps protect customers both on and off the network by blocking malicious Internet destinations, ransomware, phishing and botnets before a connection is ever established. As Umbrella is delivered from the cloud, it is the easiest way to protect your users everywhere in minutes.
ZOBACZ

Zobacz na własne oczy zalety bezpieczeństwa chmurowego Cisco Umbrella

ZAMÓW BEZPŁATNĄ WERSJĘ DEMO

POZNAJ

Dowiedz się, jak Cisco Umbrella pomoże Ci identyfikować słabe punkty w sieciach klientów, wspierając Cię w tworzeniu i rozwijaniu działalności w zakresie bezpieczeństwa.

INTERESUJE CIĘ SZKOLENIE?

WYPRÓBUJ

Zobacz na własne oczy, jakie korzyści zapewnia Cisco Umbrella Tobie i Twoim klientom

ZAREJESTRUJ SWOJE ZAINTERESOWANIE
CISCO ANYCONNECT
Oferujące znacznie więcej niż ochrona VPN konkurencyjne cenowo rozwiązanie Cisco AnyConnect dba o zgodność punktów końcowych i widoczność sieci, jednocześnie pomagając zapewnić ochronę roamingową.
BEZPIECZNY KLIENT CISCO ANYCONNECT DLA ROZWIĄZAŃ MOBILNYCH
Bezpieczny dostęp VPN dla pracowników zdalnych
Zapewnij pracownikom Twojego klienta możliwość pracy z dowolnego miejsca, oferując jednocześnie ochronę niezbędną do zagwarantowania bezpiecznego przesyłania firmowych danych między punktami końcowymi. Cisco AnyConnect oferuje solidną, przyjazną dla użytkownika i wysoce bezpieczną łączność mobilną przy jednoczesnych niskich całkowitych kosztach użytkowania.
CISCO DUO
Skoncentrowana na użytkowniku i oparta na zasadzie zerowego zaufania ochrona wszystkich haseł użytkowników z wieloskładnikowym uwierzytelnianiem wszystkich urządzeń i aplikacji w sieci klienta.
OCHRONA HASEŁ TO OCHRONA SIECI
Przyczyną 80% naruszeń bezpieczeństwa jest uzyskanie dostępu do hasła
Cisco Duo chroni hasła pracowników, weryfikując tożsamość użytkownika w ciągu kilku sekund i stosując silne dwuskładnikowe uwierzytelnianie dostępu do aplikacji biznesowych. Po zweryfikowaniu tożsamości użytkownika Cisco Duo upewnia się, że urządzenia są wolne od zagrożeń, chroniąc przed ryzykiem stwarzanym przez zarażone lub podatne punkty końcowe.
ANALIZA ZAGROŻEŃ Z CISCO TALOS
Chroń klientów z sektora małych firm, korzystając z wiedzy największych globalnych zespołów ds. analizy zagrożeń, w których skład wchodzą światowej klasy badacze, analitycy i inżynierowie.
CISCO TALOS
Inteligentna ochrona przed cyberzagrożeniami
Cisco Talos monitoruje zagrożenia w punktach końcowych, sieciach, środowiskach chmurowych, Internecie i w poczcie elektronicznej, zapewniając kompleksowy wgląd w cyberzagrożenia i rzetelne informacje umożliwiające podejmowanie trafnych decyzji.
PRZENIEŚ BEZPIECZEŃSTWO NA WYŻSZY POZIOM Z CISCO SECUREX
Cisco SecureX to najbardziej rozbudowany i najlepiej zintegrowany pulpit bezpieczeństwa. Łączy on szerokie portfolio zintegrowanych rozwiązań ochronnych od Cisco z całą infrastrukturą bezpieczeństwa klienta, zapewniając spójną obsługę z ujednoliconą widocznością, możliwością automatyzacji oraz wzmocnionym bezpieczeństwem w sieci, punktach końcowych, chmurze i aplikacjach.
INGRAM MICRO – WSPARCIE TWOJEJ SPRZEDAŻY
Zrozum. Wypozycjonuj. Sprzedawaj.
Przewodnik Ingram Micro "Rozwijanie praktyk bezpieczeństwa dla małych firm"
Stwórz strategię bezpieczeństwa i wybierz podejście odpowiednie dla Twoich klientów z sektora małych firm
Dlaczego rozwiązania Cisco w zakresie bezpieczeństwa są idealne dla Twoich klientów
Skorzystaj z kompleksowego Centrum Wsparcia Technicznego (TSC) Ingram Micro
Zwiększ sprzedaż, korzystając z opatrzonych wspólną marką zasobów marketingowych dla użytkowników końcowych
Dowiedz się, jak zespół Ingram Micro może wesprzeć Cię w rozwoju Twojej działalności Cisco. Jesteśmy gotowi pomóc Ci w sprzedaży rozwiązań Cisco w zakresie bezpieczeństwa
POBIERZ PRZEWODNIK
Oferujemy pomoc dostosowaną do potrzeb klientów i jesteśmy gotowi wesprzeć Cię w Twojej współpracy z Cisco.
Wiedza na temat sprzedaży i możliwości wsparcia technicznego to pewność, że każda transakcja będzie zyskowna
Wsparcie w skuteczniejszej sprzedaży i rozwijaniu długoterminowej strategii w zakresie bezpieczeństwa Cisco
Dostosowana do potrzeb wiedza, umiejętności i narzędzia niezbędne do zwiększenia wartości usług dla klientów z sektora małych firm
Skuteczniejsza współpraca jako partner w ramach naszych programów wzbogacania, szkolenia i wsparcia technicznego
Rozbudowana sieć wsparcia technicznego na obszarze EMEA gwarantuje, że nigdy nie przegapisz okazji do pozyskania lub odświeżenia kontaktu albo skorzystania na nowo z okazji czy cross-sellingu
UCZYŃ KUPOWANIE ZABEZPIECZEŃ CISCO ŁATWIEJSZYM
Nie pozwól, aby przepływy gotówki stały na przeszkodzie w zapewnianiu bezpieczeństwa Twoim klientom.

Pomóż klientom z sektora małych firm korzystać z połączenia sprzętu, oprogramowania, usług i rozwiązań Cisco w ramach harmonogramów miesięcznych płatności.
PROMOCJA FINANSOWANIA EASYLEASE 0%

Zdobądź 1%

PROMOCJA EASY PAY

0% finansowanie

PROGRAM BUSINESS RESILIENCY 2020

Zapewnij klientom możliwość odroczenia
MAŁE FIRMY. DUŻE ZYSKI!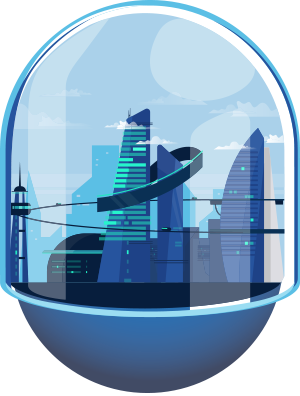 MAŁE FIRMY.
DUŻE ZYSKI!
Porozmawiaj z opiekunem klienta z Ingram Micro i dowiedz się, jak możesz wykorzystać Cisco Designed w celu zapewniania bezpieczeństwa małych firm i skorzystać z tej wielomiliardowej okazji
KONTAKT
EKSPLORUJ ŚWIAT BEZPIECZEŃSTWA W SEKTORZE MSP