Power hybrid work experiences with Cisco secure network access and collaboration
A solid network foundation is your gateway to greater profitability.
Whether remotely, office-based or on the move, create seamless, consistent and secure work experiences for hybrid workers with Cisco's comprehensive solutions portfolio.
Evolve your Cisco business with Ingram Micro
of CIOs anticipate redefining what productivity looks like compared to how they defined it pre-pandemic1
of employees will embrace a flexible workstyle3
of IT global leaders understand the importance of empowering distributed workforce with seamless access to applications and high-quality collaborative experiences2
1 Accelerating Digital Agility Research (CIO Data) — Cisco, 2021
2 Accelerating Digital Agility 2021, Cisco
3 The Solution for Hybrid Work: Webex Suite deck
hybrid working requires a solid network foundation
Cisco Networking solutions are key to unlocking the possibilities of the workplace and delivering consistent experiences, whether workers are at home, the office or anywhere.
Enable hybrid workers to securely access and collaborate from anywhere, anytime.
Cisco Catalyst 9300L, Catalyst 1K and Meraki MS Switches
Power Hybrid Work Experiences without compromise by migrating your Catalyst 2K and Catalyst 3K customers to the latest cost-effective Cisco Catalyst 9300L, Catalyst 1K and Meraki MS Switches today.
Speak to your Ingram Micro Account Manager to discuss your opportunities
CONTACT US
Cisco Catalyst 9300L
Built to reimage connection, reinforce security and redefine the hybrid work experience.
DATASHEET
Cisco Catalyst 1K
Provide enterprise-grade network access for small businesses delivering the performance a modern small office needs.
DATASHEET
Meraki MS Switches
Combines simplicity and power to cater to the demands of next-gen hybrid networks.
DATASHEET
Cisco Catalyst 8000 Router Series
Power Hybrid Work Experiences by migrating your ISR Router customers to Cisco Catalyst 8000 Router Series and deliver performance and functionality, at scale.
Speak to your Ingram Micro Account Manager to discuss your opportunities
CONTACT US
Cisco Catalyst 8000 Router
Enhance multicloud application experiences across your cloud, data center, and WAN edge and fully enhance the hybrid experience.
AT-A-GLANCE
Hybrid Work Solution Selector
Select the right mix of networking, security and collaboration solutions tailored to hybrid workforce or workspace needs
TRY IT NOW
Creating seamless, consistent and secure work experiences for distributed workers is a profitable opportunity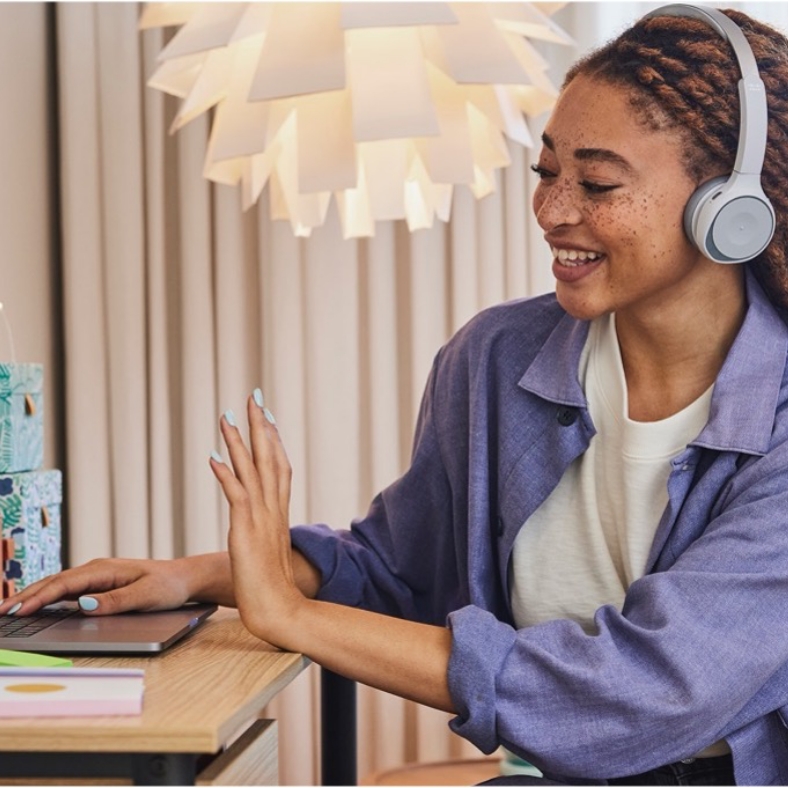 Look at individual work styles, how to allow them to securely collaborate no matter where they are and still access business-critical data.
Enhance hybrid work experiences with technology that enables users to be engaged, productive and adapts to their job requirements.
Transform workspaces to connect people in new ways, promote company culture by enhancing health and well-being, safety & efficiencies.
Quickly solve customers' most pressing needs based on individual priorities
Speed up sales cycles and drive profitability with instant access to upfront discounts
Simply position a complete yet integrated solution to non-technical, small business buyers
Find a new source of recurring subscription revenue and services opportunities
Flex to adapt the package to suit customers who are new to and already have Cisco products
Build long-term and profitable customer relationships
Uncover opportunities to up-sell and cross-sell other Cisco portfolio solutions
Boost revenue while helping customers finance to acquire Cisco solutions
Help customers reimagine the future of their hybrid workplace with Cisco Capital. Cisco's flexible financing programs and offers help customers best meet budget and cash flow requirements to make technology investments for tomorrow.
Power
hybrid work
experiences.
Evolve with Ingram Micro.
Contact your Ingram Micro Account Manager to find out how you can power better work experiences.
CONTACT US
CISCO's NEW Switches are the core of a resilient network
It's time to
SWITCH & PROFIT
Use our interactive online tool to quickly identify the right Cisco switch for your customers.
Do you have a preference for infrastructure?
Do you require more than 250 users?

Do you frequently manage and monitor the network?

Are you running business-critical applications?

Do you plan to upgrade to Wi-Fi6?

Do you plan to deploy a Software Defined Network?
What is more important to them?
cloud
We'd suggest your customer looks at the following networking switches…
Cisco Catalyst 1K Series Switches
Cisco Catalyst 9K Series Switches
Cisco Meraki MS Series Switches
Speak to your Ingram Micro Account Manager. Make sure you fully explore this opportunity and are getting the best deal available.