Secure Connected
Hybrid WorkPLACE
Regardless of what a post-pandemic world holds, it's clear that flexible and secure working is key for customers to remain business resilient, no matter where their distributed teams are.
Ingram Micro and Cisco can help you develop a solid strategy for agile and future-ready hybrid working for your customers.
Help customers be agile, flexible and prepared for whatever's around the corner!
Employ an agile and flexible strategy to help boost productivity and keep the hybrid workforce secure

On-premise and Cloud solutions are the foundation to building flexible hybrid workplace environments

Expand enterprise-class operations to distributed workforces to provide consistent and secure experiences
Secure Firewall NO MATTER WHERE
72%
of organisations expect greater resilience and agility to be by-products of the pandemic experience
Cisco's Secure Firewalls offer deep visibility using built-in security features to detect and stop advanced threats fast. Help customers prevent breaches and automate their network and security operations to save time and resources.
Forrester has named Cisco a Leader in The Forrester WaveTM
Enterprise Firewalls, Q3 2020
Key features
World-class security control to detect & stop advanced threats fast Industry-leading intelligence and consistent protections everywhere
Deliver consistent policy and visibility across distributed and hybrid networks Simplify security management and gain visibility across distributed and hybrid networks
Sets the foundation for integrating powerful threat prevention capabilities within existing networks Cisco's powerful combination of firewalls, endpoint security, cloud security, email security and user authentication helps detects threats earlier, faster and with more ease.
The road to Wi-Fi 6
77%
of organisations will increase work flexibility
Improved speed, capacity and control will not only support existing applications with greater performance and improved experiences, but also drive new innovations that will change the way people work.
Wi-Fi 6 is opening up operational benefits for customers and profitable opportunities for Partners.
Key features
More consistent and reliable network connection Provides a seamless experience for clients, Internet of Things (IoT) and all apps, especially voice and video
Increase network capacity As wireless demand increases and more IoT devices added, handle 4 times more data across the network than previous Wi-Fi standards
Boost speed and bandwidth Wi-Fi 6 achieves speeds of up to 4 times faster than previous Wi-Fi standards, improving the performance of bandwidth-hungry apps like voice, video and collaboration
JOURNEY WITH Ingram Micro
96%
of organsations indicate they need intelligent workplace technology to improve work environments
Ingram Micro can help you take advantage of the opportunities that businesses now find themselves in by tailoring end-to-end technology solutions to help address industry-specific challenges.
Industries rich in opportunities
Enhance data accessibility to help increase productivity
Create better workplace experiences for all
Lower operational costs
Improve business agility and efficiency
By targeting the specific challenges industries are facing is a more profitable approach to solution selling!
From improving doctor-patient experiences to offering flexible online and class-based educational learning environments, find out how an integrated approach to selling Cisco technology can support business agility, flexibility and save costs.
Use cases are a great way to understand the role of the IT ecosystem, demonstrate the value that Cisco technology bring to your customers.
Build
IT.
Reimagine AND address real-life customer challenges BY creatING INDUSTRY-SPECIFIC IT ecosystems for YOUR customers
From remote and hybrid working to establishing an infrastructure agile enough to rapidly respond to changing circumstances, business resiliency is now the main driver for digital transformation.
HEALTHCARE

Find out how Cisco technology can help healthcare customers provide highly responsive and enhanced experiences for doctor-patient interactions while safeguarding both employees and patients.

EDUCATION

Connect students, parents, educators and peers by offering flexible, digital environments for classrooms, online and hybrid learning.

RETAIL

Our retail solutions can be scaled quickly and securely across customers' IT ecosystems, helping them gain and understand shopper behaviour through insights to make informed business and operational decisions.

BUSINESS SERVICES

Ingram Micro and Cisco can help Business Services customers connect and collaborate securely, wherever and with whoever they need to. Manage increasingly distributed teams and growing mobile workforces within a complex threat and compliance landscape.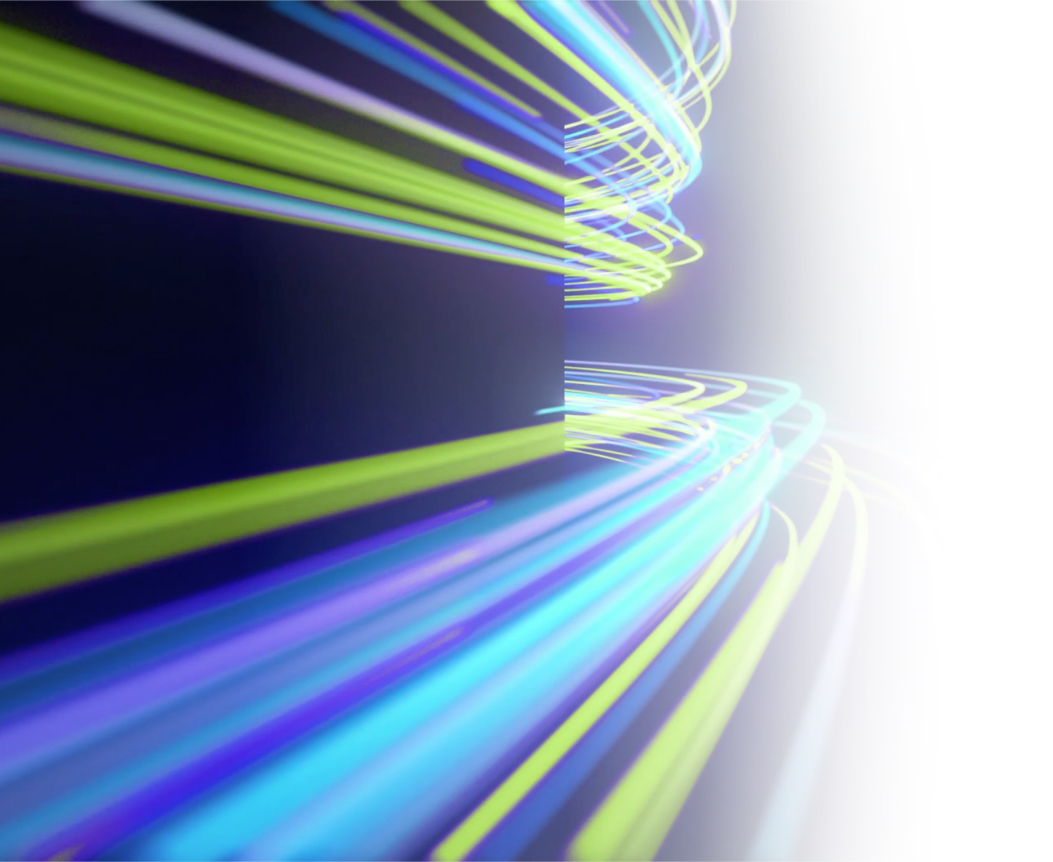 Find
IT.
CISCO's SECURE HYBRID CONNECTED SOLUTIONS ARE the core of ANY TRUSTED WORKPLACE
Discover the right combination of Cisco solutions for your customers.
Does your customer have a preference for infrastructure?
BACK
Find
IT.
ON-PREMISE
Get the most from Wi-Fi 6 on-premise solutions and capabilities allowing customers to connect and collaborate securely, wherever and with whoever they need to
BETTER CONNECTED
Cisco's next generation networking
capabilities offer simplicity and value:
Help users work agile and connect and innovate with one another faster
Increase operational & business efficiencies through IoT adoption helping reduce costs
Greater visibility and control simplifies and improves network management and reduces support calls, freeing up IT teams
Cisco Catalyst 9100 Access Points can handle the challenges of increasing demand and actually goes beyond the Wi-Fi 6 standard.
Cisco Catalyst C9105, C9115 & C9120 APs
SAFE & SECURE
Secure hybrid workplaces against
sophisticated threats:
Employ intelligence-driven solutions to give consistent protection to hybrid workforces no matter where they're accessing the network from
Reduce the need for large IT teams by simplifying security management
Leverage cloud to give greater visibility and hybrid network control whilst lowering management costs
UPGRADE Cisco ASA clients to latest Cisco Secure Firewalls and help them get more for less!
Cisco Secure Firewalls FPR1K & FPR2K Series
Migrate existing customer base today!
SMB, Branch Firewalls
FROM: 5506-X, 5506H-X, 5506W-X, 5508-X, 5512-X, 5515-X, 5516-X
TO:
Cisco Secure Firewalls FPR1K
Enterprise Edge
FROM: 5525-X, 5545-X, 5555-X 
TO:
Cisco Secure Firewalls FPR2K
BACK
Find
IT.
CLOUD
Get the most from Wi-Fi 6 cloud solutions and capabilities allowing customers to
connect and collaborate securely, wherever and with whoever they need to
BETTER CONNECTED
Get ahead with the world's first enterprise-grade line of cloud-managed WLAN access points
Save costs with zero-touch provisioning, simplifies campus-wide Wi-Fi deployment and management
Cloud-based solution that gives network-wide visibility and control and reduces the need for large IT teams
Increase efficiencies with Cisco's simple-to-make firmware upgrades
Cisco Meraki (MR Series) Access Points
SAFE & SECURE
100% cloud managed, making it ideal for distributed branches, campuses and multiple locations
Cloud-based zero-touch management reduces time and operational costs
Natively integrated with a comprehensive suite of security and network assurance capabilities gives IT teams peace of mind
Cisco Meraki Security (MX Series)
SAFE & SECURE
Fast and simple cloud-delivered security provisioning ensuring user compliance across the whole Wi-Fi network
Stop disruption to distributed teams and business by blocking requests to malicious domains and IPs before a connection is ever made
Reduce costs by leveraging cloud operations for security without latency
Cisco Umbrella Wireless LAN
*Minimum of 5 APs
Business

Resiliency

Create meaningful and engaging experiences by building flexible and productive hybrid environments. Keep businesses moving, no matter what!

Reimagine how distributed teams connect and collaborate securely across their corporate networks.

Find Out More

Secure Remote Worker

OFFERS & TRIALS

Build, maintain and boost productivity of distributed workforces with the

latest Cisco offers

and

free trials

With Cisco's Networking, Collaboration and Security solutions, customers can experience first-hand the business benefits of flexible working.

Find Out More
Cisco
Capital
Boost revenue while helping customers finance to acquire Cisco solutions
Help customers reimagine the future of their hybrid workplace with Cisco Capital. Cisco's flexible financing programs and offers help customers best meet budget and cash flow requirements to make technology investments for tomorrow.
Find out more
Contact
Ingram Micro
Start your
Cisco journey with Ingram Micro flyHigher today

! Speak to your

IM Account Manager

today to how you can leverage Cisco technology more effectively and

grow your Cisco business

.
Speak to us
Secure Connected Hybrid Workplace - Request a demo
Secure Connected Hybrid Workplace - Contact form